By: Rpf Gakwerere
Today, in Nyanza, Rwanda, at High Court Chamber for International Crimes, incarcerated Paul Rusesabagina has informed Dictator Paul Kagame's Kangaroo court and the presiding judge – Antoine Muhima, who is a senior cadre of the ruling party, that he will never attend further court hearings – proceedings because he doesn't expect impartial and fair justice from the court.
Incarcerated Paul Rusesabagina noted, "because you have denied me my basic rights to fair trial, I hereby declare that I don't expect justice in this court and I will not return to this court."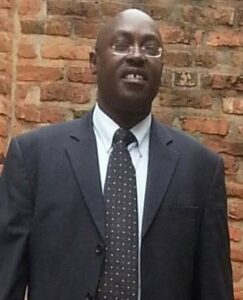 No one in his/her right mind, especially incarcerated Paul Rusesabagina can expect impartial due process hearing from dictator Paul Kagame's senior cadre judge – 'Justice' Muhima Antoine, President of High Court Chamber for International Crimes. The fake political judge, 'Justice' Muhima Antoine is a senior cadre and active member in the ruling party – RPF.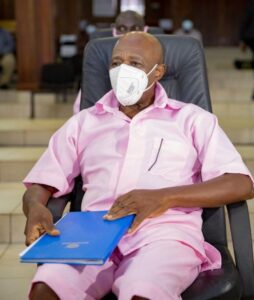 Dictator Paul Kagame personally appointed Muhima Antoine to head his Kangaroo court – High Court Chamber for International Crimes, for a sole purpose, mainly to give harsh prison sentences to his political opponents, thus incarcerating them and throwing away the keys.
You would be insane to expect a kidnapper to grant impartial and fair justice to his/her victim(s).
————————————————————————————————————
N.B: you can follow me at – Robert Patrick Fati Gakwerere page (Facebook page), @RGakwerere (tweeter) or at my blog – rpfgakwerere.org.
However, for those in the enclave – Rwanda, the blog rpfgakwerere.org was blocked by the junta regime, it can't be accessed unless you are using VPN.