By: Rpf Gakwerere
RIP Brigadier Jackson Bell Tushabe, you were a gallant officer who patriotically served your country to the fullest.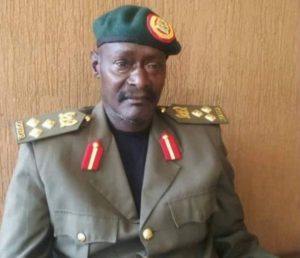 At a tender age, you left everything behind to join National Resistance Army to liberate Uganda. You were among the first 100 fighters to join the National Resistance Army under metric number RO/00079.
R0079 Brig. Gen. Jackson 'Bell' Tushabe, breathed his last at Nakasero Hospital in the wee hours of Tuesday morning, June 30.
Corporal remembers you during your short deployment at UPDF's 2nd division before being deployed in the North as commander of UPDF's 4th Division.
Brig Gen Jackson Bell Tushabe died on 30th June 2020, at Nakasero hospital.
Condolences to his family and friends. General, Rest In Peace, and the almighty God bless your soul.