By: Rpf Gakwerere
On Friday, 14th August 20, while Africans were looking to an evening of UEFA Champions league game between FC Barcelona vs Bayern Munich; in the potato enclave, the satanic regime was instructing the University of Rwanda to dismiss a social activist – Lecturer Aimable karasira.
We have continuously witnessed intellectuals in Kenya, Uganda, Tanzania and other African countries enjoy freedoms of expression and rights to criticise their respective governments and leaders. In case of Rwanda, intellectual debate isn't allowed, freedom of expression has been crashed to the maximum and anyone who tries otherwise is punished by incarceration, torture or elimination.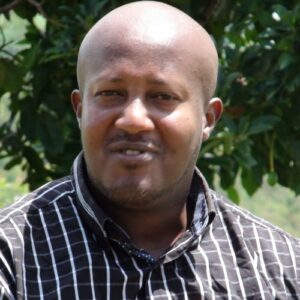 On Friday, we started witnessing a road towards the brutal elimination of University lecturer – Aimable karasira. A death road that started with intimidation, questioning and now being thrown out of his lecturing job at the university of Rwanda.
Infront of criminal Paul Kagame and his satanic regime, Aimable Karasira has been committing unforgivable crimes by expressing his opinions and views, and views of which the satanic regime are not happy with.
This time around, lecturer Aimable karasira is facing the wrath of the satanic regime. The concept of being punished for having intellectual thoughts, and expressing those thoughts.
The satanic regime's policy is largely set and implemented by the executive – criminalPaul Kagame, with the security and intelligence services playing a powerful role. Potato enclave – Rwanda's buffoon parliament operates as a rubber stamp to all crimes committed by the satanic regime, merely endorsing all dictator Paul Kagame's initiatives.
Under the brutal satanic regime of criminal Paul Kagame, legal restrictions and informal controls on freedom of expression are in place, and all oppressed and enslaved Rwandans practice self-censorship. The few brave Rwandans in the country who engage in independent expression and airing their thoughts are subject to criminal charges and intimidation.
In 2018, the satanic regime introduced new penal code laws criminalizing anyone who criticises the country's officials. Questioning or criticising the country's criminal elites attracts the highest consequence, death.
Under criminal Paul Kagame, space for free private discussion is limited in part by indications that the brutal regime monitors personal communications. Social media are widely believed to be monitored, and the law allows for regime hacking of telecommunications networks. The satanic regime use informants to infiltrate civil society, further discouraging citizens from expressing dissent.
In the case of Aimable Karasira, the indefinitely dismissed lecturer has no single chance in Kagame's courts. Potato enclave – Rwanda's judiciary lacks independence, all top judicial officials are ruling party cadres and rarely rule against the regime in any judicial case.
————————————————————————————————————
N.B: you can follow me at – Robert Patrick Fati Gakwerere page (Facebook page), @RGakwerere (tweeter) or at my blog – rpfgakwerere.org.
However, for those in the enclave – Rwanda, the blog rpfgakwerere.org was blocked by the junta regime, it can't be accessed unless you are using VPN.