By: Rpf Gakwerere
Developing situation comes amid large opposition protests demanding the departure of President Ibrahim Boubacar Keita.
Malian President Ibrahim Boubacar Keita and Prime Minister Boubou Cisse have been detained by mutinying soldiers in the capital during an apparent coup attempt.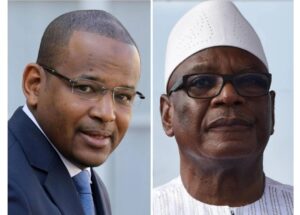 Soldiers surrounded the private residence of president Ibrahim Boubacar Keita in the capital Bamako, firing shots into the air and deepening fears of a coup attempt following several months of demonstrations calling for his resignation.
Prime minister Boubou Cisse was also detained, despite earlier appeals for "dialogue", along with several high-ranking politicians and officials, including the minister of finance Abdoulaye Daffe and the chief of staff of the National Guard.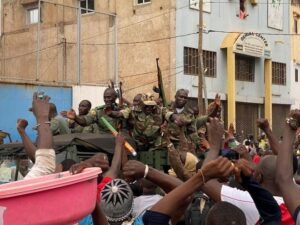 The development on Tuesday came hours after soldiers took up arms and staged a mutiny at a key base in Kati, a town close to Bamako.
It followed a weeks-long political crisis that has seen opposition protesters taking to the streets to demand the departure of Keita, accusing him of allowing the country's economy to collapse and mishandling a worsening security situation.
Mali's years-long conflict, in which ideologically-motivated armed groups have stoked ethnic tensions while jockeying for power, has spilled into the neighbouring countries of Niger and Burkina Faso, destabilising the wider Sahel region and creating a massive humanitarian crisis.
Earlier on Tuesday, opposition protesters gathered at a square in Bamako in a show of support for the soldiers while regional and international powers urged the troops to return to the barracks and foreign embassies advised their citizens to stay indoors.