By: Command post
Burundi's main opposition Leader Hon Agathon Rwasa has reportedly accepted the ruling of the constitutional court in a case in which he had challenged the presidential election results.
He was challenging the results of this month's presidential election, alleging the vote was rigged in favor of the ruling party candidate.
"We've seen a lot of irregularities," Agathon Rwasa told reporters. "There are many examples showing, for example, the stuffing of ballot boxes."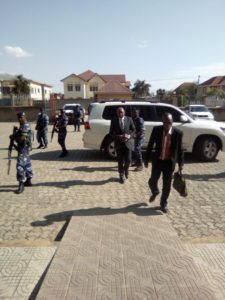 He wanted the electoral commission to be held accountable, adding that the electoral roll was never published.
"Not a single district, no single province was spared," he said. "So the results proclaimed are fake".
Reports from Bujumbura indicate that Rwasa the leader of Cnl party speaking through local radios said he would not appeal against the decision of the Constitutional Court of June 4, 2020 which he said is final.
The constitutional court yesterday ruled that Rwasa's claims in his petition were unfounded.
According to this court, no observations in relation to the irregularities put forward by Rwasa were made on the minutes signed by the members of the polling station, the agents and the scrutineers
The judges further stated that presidential election held on May 20, 2020 was regular thus Gen Everiste Ndayishimiye of CnddFdd party is duly elected president of Burundi.
The court upheld the win of ruling party candidate Evariste Ndayishimiye with 68% of the vote, with Rwasa receiving 28%. The court called Rwasa's complaint unfounded and said any irregularities could not taint the entire electoral process in the East African nation.
————————————————————————————————————
N.B: you can follow me at – Robert Patrick Fati Gakwerere page (Facebook page), @RGakwerere (tweeter) or at my blog – rpfgakwerere.org.
However, for those in the enclave – Rwanda, the blog rpfgakwerere.org was blocked by the junta regime, it can't be accessed unless you are using VPN.