By: Rpf Gakwerere
Is Criminal Paul Kagame dead as its being rumoured? Not at all, the skinny dictator is alive with constant headache attacks.
Is Criminal Paul Kagame sick? The dictator has always been sickly since birth. Mental sickness, ulcers, skin cancer (treated), now under treatment of brain tumour.
Is Criminal Paul Kagame currently incapacitated? Not at all, however, he is getting unimaginable headaches due to side effects of brain tumour.
Where is Criminal Paul Kagame getting brain tumour treatments? Secret visits:
1) UK, In April 2020, travelled to London for Biopsy. This was for diagnosis.
2) End of May 2020, travelled to London for craniotomy operation.
3) Between July 2020 and now – August 2020, the skinny bloodthirsty dictator has made two secret visits to Israel for Chemotherapy drugs treatments and medical checkups (biopsy).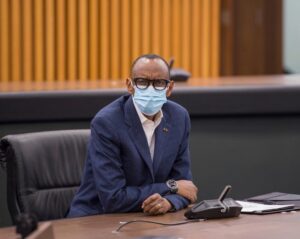 * After oppressed and enslaved citizens demanding for his whereabouts, the bloodthirsty dictator – Paul Kagame is planning to appear in two different functions, both military functions, to show his oppressed and enslaved citizens that his fit as commander in chief. Currently, his worried by news spreading of his unfitness, especially within the ranks and files of his militia army – Rwanda Defence Forces.