By: Rpf Gakwerere
Today, President Museveni officiated the graduation (pass out) of 4325 soldiers at Kaweweta Recruits Training School.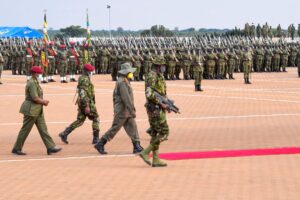 All the recruits have completed their full one year basic military training with no single COVID19 infection, and the president attributed this to army disciplined to follow COVID19 guidelines. The president thanked the army for being serious in the fight against Covid19 and challenged other people to do the same.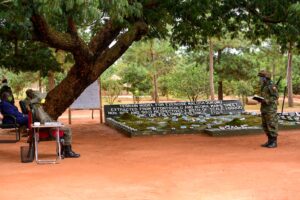 Among those who successfully finished the one year basic military course, there were 5 Masters degrees holders, 436 bachelors degrees holders, 538 diplomas and 726 certificates. The rest have O' and A level certificates. "It is good to have educated people in the army, they learn quickly. We are building a professional army," remarked President Museveni.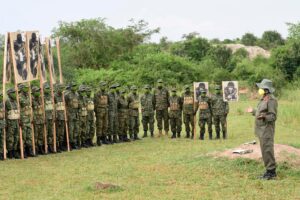 The President of Uganda thanked UPDF instructors for training these soldiers. "I have seen improvement in skills. We will need to sit together and add more items on the syllabus," President Museveni noted.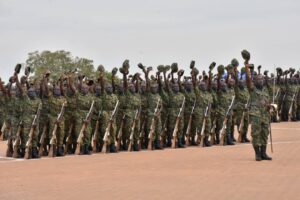 The commander in Chief also commissioned Infrastructure development works at the training school. I am happy that infrastructure has improved in other training schools like Singo, Karama and other army establishments around the country. I once again congratulate the graduates and the UPDF leadership," noted an impressed president Museveni.