By: RPf Gakwerere
For years, dictator Paul Kagame has placed his agents in vital global organisations. We have witnessed well known Rwanda state operatives being connected with jobs in IMF, World Bank, diffident UN agencies, international NGOs…etc.
Social media has remained the only platform for oppressed and enslaved Rwandans to express themselves, and over the years, we have witnessed how the brutal regime of dictator Paul Kagame has used all avenues to shut those who have moved to social media to question the brutal regime.
Different anti Kagame activists have seen their social media accounts disabled through different methods to the extent of regime ministries writing to different social media platforms requesting for the disabling of respective social media accounts that question their brutal excesses and economic plundering.
Now, Kagame's boy, Fabrice Ndatira is moving to Facebook, obviously, job connections were at play.
With minimal experience, and a bachelor degree from the worst performing university in Africa – University of Rwanda (Butare University), Fabrice Ndatira became MTN Rwanda's Chief Technology Officer. This appointment wasn't by mistake despite Rwanda having well qualified and experienced man power. Remember, Paul Kagame under Crystal Ventures have shares in MTN Rwanda and MTN Uganda.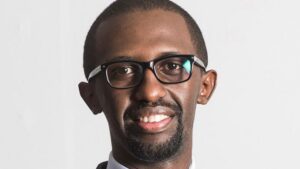 We still remember how in 2018, Uganda protested to MTN after uncovering a string of Rwanda's DMI operatives manning critical departments in MTN Uganda. President Museveni met the MTN Group CEO, Rob Shuter, to discuss on issues of MTN Uganda and how it was being used for subversive activities.
Now, Fabrice Ndatira is moving from MTN Rwanda as Chief Technology Officer to join popular social media network Facebook.
In Rwanda, all technical departments in any telecommunication company are manned by personnel who report directly or indirectly to National Intelligence Security Services (NISS), and by all means this young man like others was reporting to NISS.
The moving of Dictator Paul Kagame's boy from MTN Rwanda to Facebook, what does it mean for freedom of expression for anti Paul Kagame activism, especially on Facebook platform?
Social media platforms are the only places where oppressed and enslaved Rwandans are free to express their thoughts without being censored, will Fabrice Ndatira's move to MTN affect anti Paul Kagame's activism on Facebook platform?
What will be security level clearance for Fabrice Ndatira while at Facebook? Can we trust Fabrice Ndatira's professional ethics while at Facebook?
Either way, the struggle against criminal Paul Kagame will not stop despite all types of censorship, kidnappings, disappearances, torture, incarceration or assassinations.
LETS WISH THIS YOUNG MAN GOOD LUCK IN HIS NEW ROLE, BUT HE SHOULD KNOW, HUMAN FREEDOMS – HUMAN RIGHTS ARE GOD GIVEN RIGHTS, AND NOTHING WILL STOP HUMANITY FROM DEMANDING THESE RIGHTS FROM THEIR RESPECTIVE LEADERS/RULERS.