By: Rpf Gakwerere
After a successful operation to kidnap human rights campaigner Paul Rusesabagina back to Rwanda, an operation that was exclusively planned, managed and commanded by the chief of Rwanda's bloodthirsty Directorate of Military Intelligence, Brigadier General Vincent Nyakarundi, the notorious assassin is now a Major General in waiting.
For over a decade, human rights campaigner Paul Rusesabagina had always been on DMI's most wanted list of people. For years, assassination attempts were made on his life, and majority through poison. For years, different agents under death merchant Jack Nziza, notorious assassin Brig Gen Dan Munyuza, bloodthirsty assassin Col Franco Rutagengwa, doctor poison – Maj Gen Richard Rutatina and Brig Gen Francis Mutiganda, tried their at most best to assassinate him, but all failed.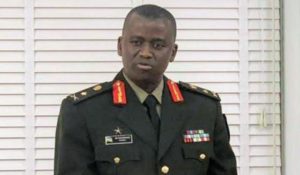 After their several assassination failures the shift was moved to legal attempts, the satanic regime presented fabricated criminal files to Belgium and USA judicial systems, both countries carried out their own investigations and found out all cases against Paul Rusesabagina were baseless, and merely political cases rather than criminal terrorism cases as fabricated files from the satanic regime ruling Rwanda indicated.
Then comes Brig Gen Vincent Nyakarundi as the new director of the Directorate of Military Intelligence (DMI), now rebranded as "Defence Intelligence." On Monday, 2nd September 2019, dictactor Paul Kagame appointed Brig Gen Vincent Nyakarundi as a director of DMI replacing a sacked Col Andrew Nyamvumba. Brig Gen Vincent Nyakarundi's appointment came at the back of USA's refusal to renew his diplomatic visa as Rwanda's military attache to USA and Canada. All sources point out that the refusal of USA to renew his diplomatic Visa was due to his subversive activities especially against anti Kagame dissidents and anti Kagame pressure groups in North America.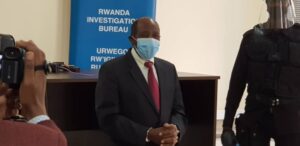 Unlike previous Directorate of Military Intelligence (DMI) chiefs, Brig Gen Vincent Nyakarundi is smart, intelligent, cunning, thoughtful, very attentive to details and extremely deadly. Brig Gen Vincent Nyakarundi is a different brand in comparison to brainless assassins like Jack Nziza or Dan Munyuza.
Due to his smartness, cunning and being deadly; Brigadier General Vincent Nyakarundi managed to raise through the Directorate of Military Intelligence ranks despite not being 100% Tutsi, his from a mixed ethnicity ( Hutu and Tutsi).
Previously, top echelons of DMI were all from Uganda. DMI was an exclusive club of Rwandans who came from Uganda; operatives like Brig Gen Vincent Nyakarundi, who came from Burundi were seen as outsiders, but on case of Nyakarundi, due to his Intelligence, patience, cunning and being extremely deadly, he managed to manoeuvre internal DMI dynamics, intrigues and jealous; and his now heading the most deadly organisation under criminal Paul Kagame.
On 2nd September 2019, Brig General Vincent Nyakarundi wasn't only tasked with heading the Directorate of Military Intelligence, he was also tasked with rebuilding the deadly agency, turning it from Ugandanization into Burundization. As Brig Gen Willy Rwagasana and Gen Jean Bosco Kazura are Burundizing the army, on the other hand, Brigadier General Vincent Nyakarundi is Burundizing the Military Intelligence services. Criminal Paul Kagame's current hate and quarrels with Uganda leadership has left him with a compulsive aversion to anything that smells of Uganda, thus sidelining top Military elements from Uganda except few.
Brig General Vincent Nyakarundi's years in USA as Rwanda's military attache had made him learn valuable information on Paul Rusesabagina, the information which he has now used to successfully kidnap Paul Rusesabagina up to the hands of Paul Kagame in Kigali.
After being appointed as chief of DMI, Nyakarundi's approach towards apprehending or assassinating Paul Rusesabagina didn't follow the usual Directorate of Military Intelligence modus operandi, he disregarded the failed approaches of his predecessors, and his approach on Paul Rusesabagina dossier was guided by information he had obtained while in USA.
The Intelligence information he had gathered pointed on how Paul Rusesabagina loved and appreciated certain lifestyle, a lifestyle of class. What remained for Brig Gen Vincent Nyakarundi was to create and set a deception to trap Paul Rusesabagina, a deceitful deception that matched the class, taste, political language and the expected lifestyle.
By successfully handing Paul Rusesabagina to criminal Paul Kagame, under a Hollywood style action operation, Brig Gen Vincent Nyakarundi was applauded by Village Urugwiro state house, and doubters within Rwanda's military Intelligence circles especially elements who were born and grew from Uganda are still mesmerized at the smoothness of the kidnapping.
After Paul Rusesabagina, who is next on Brig Gen Vincent Nyakarundi's top target? There are several people on class A files, but according to reliable information, Ambassador Charlotte Mukankusi comes on top, the frail dictator wants her head on silver-plate. Topic for another day.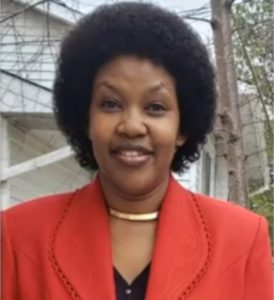 ————————————————————————————————————
N.B: you can follow me at – Robert Patrick Fati Gakwerere page (Facebook page), @RGakwerere (tweeter) or at my blog – rpfgakwerere.org.
However, for those in the enclave – Rwanda, the blog rpfgakwerere.org was blocked by the junta regime, it can't be accessed unless you are using VPN.