By: Rpf Gakwerere
Free advice to inept Kagamist minions and goons; than wasting your time yapping on on social media on how you adore criminal Paul Kagame or any other platform, or being involved in human rights crimes; repent and spend your time praying for your ill ruler so that he may recover and save the satanic system that you all serve. Otherwise, the satanic system is on its last breath.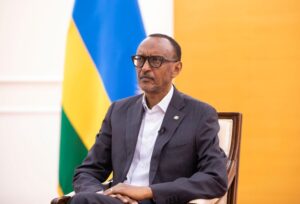 At the moment things are tight, criminal Paul Kagame's health situation isn't turning for the best. Dear oppressed, enslaved, starving and unemployed Rwandans; you will continue seeing your ruler on doctored pictures and videos for a while; don't expect to see your ruler in public pretty soon. Don't forget, the last time dictator Paul Kagame was seen in public was in April 2020; otherwise Rwandans are being fed doctored pictures and three minutes video clips.
My prediction for the end of criminal Paul Kagame error hasn't changed, the satanic regime is through its last days, internal manoeuvring are taking place.
Will Co-Presidents Ange Kagame, Brig Gen Willy Rwagasana and Jeannette Nzirorera Kajuga Gasana Kagame manage to continue holding the satanic system together? Or J3 under treacherous assassin Gen James Kabarebe will be striking soon?