By: Rpf Gakwerere
Today, Friday 12 August 2022, Ian Kagame was commissioned to the rank of 2nd Lieutnant at a ceremony at the Royal Military Academy, Sandhurst UK.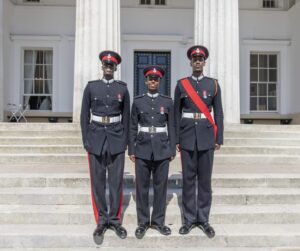 Ian Kagame started his military Cadet course at Sandhurst, UK, in September 2020, and he was supposed to have graduated in August 2021. However, due to Covid-19 affecting some field courses, his entry class was given another extra year to complete all military cadet course modules.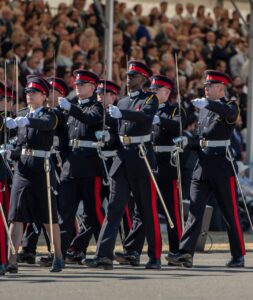 Usually, military Cadet training at Sandhurst, UK lasts only 44 weeks, and broken into three terms of 14 weeks each. However, Ian Kagame's entry was affected by the Covid 19 pandemic thus affecting their military training calendar.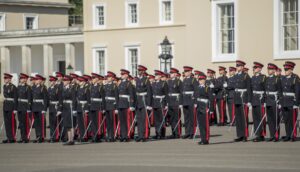 According to information from a reliable source, Ian Kagame alias Gasana Junior will be deployed in the intelligence unit within Criminal Paul Kagame's presidential guard.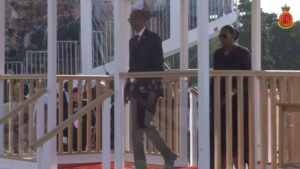 We congratulate the young man for this milestone.
———————————————————————————————————–
N.B: you can follow me at – Robert Patrick Fati Gakwerere page (Facebook page), @RGakwerere (tweeter) https://twitter.com/RGakwerere?s=08 or at my blog – rpfgakwerere.org.
However, for those in the enclave – Rwanda, the blog rpfgakwerere.org was blocked by the junta regime, it can't be accessed unless you are using VPN.