By: Command1post
The government of Burundi has put to task its Rwandan counterparts to expeditiously repatriate the Red Tabara rebels who crossed into Nyungwe forest in Western Rwanda.
According to Burundi through ministry of Internal and public security, a group of armed bandits coming from Citegererezo hill, Kuwimbogo sector in Rwanda, attacked two households and killed 30-year-old one Grégoire Bucumi.
This was on September 25 at around 6:45 p.m., on the Rwimbogo sub-hill, Tondero hill in Kabarore commune of Kayanza province.
"In its pursuit by the police, the group retreated to the hill from which it had come to Rwanda, taking with it 7 goats that it had stolen from these attacked households". The government of Burundi says in a statement extended to this website.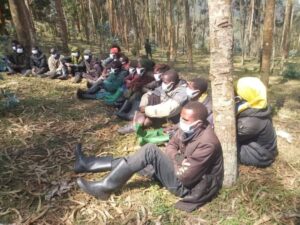 Gitega now wants Kigali to "directly without going through other mechanisms as Burundi has always done in the case of Rwandan criminals arrested in Burundi.
The ministry condemns "this despicable act" and positively appreciates the results of the exchange of information between the two countries".
However, Rwanda is seeking for the verification of these rebels from a regional security monitoring team.
According to Brig Gen Vincent Nyakarundi the head of Rwandan defense intelligence, on 29th September 2020, 19 Burundian combatants who identified themselves as members of the red tabara crossed from Burundi into Rwanda.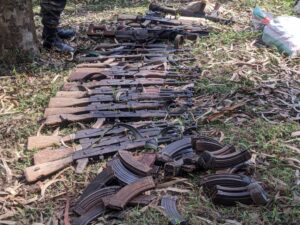 The group crossed into Rwandan territory with guns and was captured in Nyungwe forest, Ruheru sector Nyaruguru district where they are being held.
Nyakarundi wants the Expanded Joint Verification mechanism set up by the International Conference on the Great Lakes Region (ICGLR) to verify the motive and investigate the incident for further management.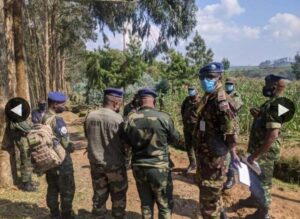 In August for this year, 2020, military intelligence chiefs of Rwanda and Burundi met at the Nemba border post to discuss security issues along their common border. The two sides committed to resolving security issues at the common border.
They also declared themselves ready to share information, to open a dialogue between their defense leaders and to cooperate to restore security at their common border in the interest of peace and security in the region.