By: Rpf Gakwerere
Under the satanic regime of criminal Paul Kagame nothing, let me repeat, nothing is done by mistake; everything, especially political moves are well calculated with a specific aim(s), objective(s) and goal(s).
On 16th October 20, a statement was released noting how criminal Paul Kagame has nominated 4 new senators to replace the outgoing senators who completed their eight year mandate on October 10, 2020.
The four senators weren't chosen by frail criminal Paul Kagame, the four appointed senators were selectively hand picked by criminal Paul Kagame's estranged wife, Jeannette Nzirorera Kajuga Gasana Kagame.
All the four senators fall within Jeanette's grand political camp. They are staunch Jeannette Nzirorera Kajuga Gasana Kagame's allies than Paul Kagame.
Let's look at these new individuals who were directly picked by Jeannette Kagame to be senators in Rwanda's buffoon upper legislative assembly.
1) Epiphanie Kanziza, to many Rwandans, Epiphanie Kanziza is not well known. However, within Jeannette Nzirorera Kajuga Gasana Kagame's Imbuto foundation, she is well known. Epiphanie Kanziza is the founder and Coordinator of Women's Organization For Promoting Unity, (WOPU), which mainly focuses on promoting the welfare of Twa women in Rwanda.
Epiphanie Kanziza's charity Organization is one of several Organizations that Imbuto foundation presents to donors as being funded and logistically supported by Imbuto Foundation. Imbuto Foundation has several selected charity organisations in Rwanda that it uses in its scam operations and evidences to their funders.
For years, in Rwanda, it's totally difficult to start a charity Organization without the approval of Imbuto Foundation, and those that are allowed to operate, they are subjected to directives from Imbuto foundation. The Kizito Mihigo Peace Foundation, also called KMP Foundation is an example of this alliance. When Kizito Mihigo was blacklisted especially by Jeannette Kagame, the operation license of Kizito Mihigo foundation was withdrawn.
Imbuto foundation has been swindling donor funds under different pretexts, one of them being a conniving fraud of supporting and empowering Twa women, and Women's Organization For Promoting Unity (WOPU) has been one of the tool in the mafia project. For example, in their annual report, Jeannette Kagame's Imbuto Foundation may say, they are spending Rwf100 millions to support WOPU, while in real, they are only giving WOPU Rwf 1million per budget year as support.
Unsuspecting and innocent Epiphanie Kanziza is merely a village woman, not enlightened, zero exposure, politically clueless and won't be a hindrance to the satanic regime. She has found other villagers in Parliament assembly and Senate, the two buffoon legislative bodies that are filled with clueless villagers, greedy and brainless minions, ruthless assassins, professional liars, unethical characters…etc.
After Epiphanie Kanziza's appointment, some follow villagers were extremely excited, others noting, "at least president Kagame has remembered someone outside Kigali."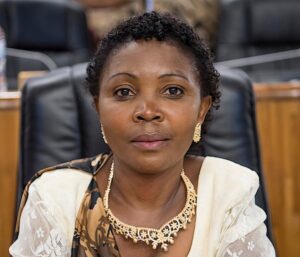 Obviously, these myopics don't know that Rwanda has been destroyed by Villagers. From the preacher of hate Grégoire Kayibanda all the way to criminal Paul Kagame, all came from village background to the highest office in the land. With their rural urban excitements, millions of innocent people have died to preserve their respective brutal and hate filled regimes. And in case of criminal Paul Kagame, innocent people are still being killed because of this rural urban excitement.
In case of Rwanda, rural urban excitement has seen innocent people perish their lives at the hands polical villagers. Political villagers have used all satanic approaches to protect their regimes at all cost. They have used hate speeches, ethnical divisions, divisionist policies, incarceration, torture, assassination and mass killings, to sustain their respective bloodthirsty regimes.
2) Jean-Pierre Dusingizemungu, oppressed and enslaved Rwandans know prof Jean-Pierre Dusingizemungu. Prof Jean-Pierre Dusingizemungu is well known for spreading hate than uniting oppressed and enslaved Rwandans. Over the years, he has been used by the regime to mobilise Tutsi genocide survivors to support the regime and acknowledge the brutal regime as their saviour.
Prof Jean-Pierre Dusingizemungu is a Jeannette Nzirorera Kajuga Gasana Kagame ally. Prof Jean-Pierre Dusingizemungu was first identified by Maj Gen Jack Nziza in mid 2000s as a person who can work with the regime to control Tutsi genocide survivors into toeing regime line. This was after a string of senior members of IBUKA leadership fleeing the country. IBUKA is an umbrella organisation for Genocide survivors' associations.
It was through death merchant Maj Gen Jack Nziza that Jeannette Kagame came to know Prof Jean-Pierre Dusingizemungu. Since then, Prof Jean-Pierre Dusingizemungu has been working closely with Jeannette Nzirorera Kajuga Gasana Kagame through her Imbuto foundation.
It was through Jeannette Nzirorera Kajuga Gasana Kagame that Prof Jean-Pierre Dusingizemungu was parachuted to become a commissioner at the National Commission for the Fight against Genocide (CNLG). It was again through Jeannette Nzirorera Kajuga Gasana Kagame that he was fraudulently appointed to become the president of of Ibuka. And currently, Jean-Pierre Dusingizemungu was serving as president of Ibuka, the umbrella organisation for Genocide survivors' associations.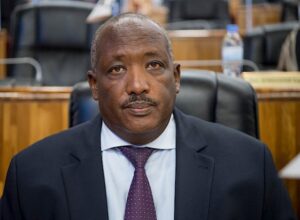 Nutty Professor, Jean-Pierre Dusingizemungu, a man who sold his brain to Jeannette Kagame, was picked and appointed to become a senator by Co – vice president JeannetteNzirorera Kajuga Gasana Kagame, rather than the frail dictator – Paul Kagame.
3) Evode Uwizeyimana, oppressed and enslaved Rwandans don't need an introduction to who is Evode Uwizeyimana. What oppressed and enslaved Rwandans needs to think when it comes to Evode Uwizeyimana's appointment, was whether criminal Paul Kagame would recall back an individual whom he publicly humiliated, rebuked and forced to resign.
After publicly being humiliated and rebuked by dictator Paul Kagame, were he was referred as an indiscipline person and forced to resign on the 6th February 2020. Dictator Paul Kagame wouldn't change his decision and recall someone he humiliated few months ago. This appointment wasn't made by criminal Paul Kagame, this appointment was made by Co – Vice President Jeannette Nzirorera Kajuga Gasana Kagame. History has shown us how criminal Paul Kagame behaves towards those he has sidelined, and the longevity for anyone he decides to forgive and recall.
The connection between Evode Uwizeyimana and Jeannette Nzirorera Kajuga Kagame started from Canada were greedy Evode Uwizeyimana was recruited from the opposion into the satanic regime ruling the enclave – Rwanda. The first approach to contact Evode Uwizeyimana was started by the late Aloisea Inyumba, and when unemployed Evode Uwizeyimana was hit with marital problems he personally approached Shakila Umutoni, and he did this riding on conversations he last had with Aloisea Inyumba.
Shakila Umutoni was the then Charge d'affaires at Rwanda's embassy in Canada. Shakila Umutoni is a cousin to Jeannette Nzirorera Kajuga Gasana Kagame, and currently the Director of Africa at Rwanda's ministry of Foreign affaires and international cooperation. Shakila Umutoni was the link between greedy Evode Uwizeyimana, who was then in opposition and the satanic regime. And negotiations through Shakila Umutoni, supported by her cousin, Jeannette Kagame reassured Evode Uwizeyimana to return to Rwanda in January 2014, and rewarded with a cabinet post as a Minister of State in charge of Constitutional and Legal Affairs, a position he was forced to resign on 6th February 2020.
During her time as Rwanda's Charge d'affaires in Canada, Shakila Umutoni had real power within the embassy, she was the real ambassador as opposed to respective ambassadors who were posted to Canada during her time. This link put Evode Uwizeyimana at the hands of Jeannette Nzirorera Kajuga Gasana Kagame, and the senator appointment was the work of Jeannette Kagame, not the frail criminal ruler – Paul Kagame.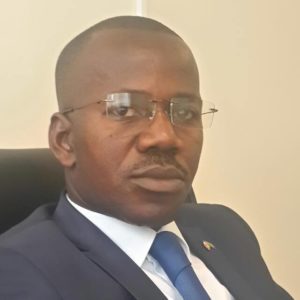 The the recall from the cold and eventual appointment of Evode Uwizeyimana was exclusively done by Co – Vice president Jeannette Kagame rather than frail criminal Paul Kagame.
4) André Twahirwa, the appointment of André Twahirwa is self explanatory, this appointment had totally nothing to do with criminal Paul Kagame. André Twahirwa was a former secondary school teacher of Jeannette Kagame. Before his retiretirement, André Twahirwa was a history and civisme teacher and he has been living in France since the late 1980s to a day he was nominated by his former student to become a senator.
Like individuals above, André Twahirwa was exclusively appointed by Jeannette Nzirorera Kajuga Gasana Kagame rather than the frail brutal dictator Paul Kagame.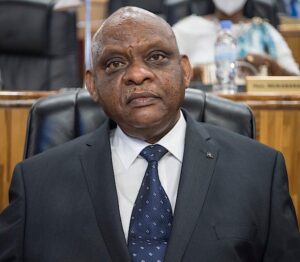 As noted in my numerous posts since July 2020, the potato enclave – Rwanda is currently being run by three "Vice President," namely, Jeannette Nzirorera Kajuga Gasana Kagame, Ange Kagame and Brig Gen Willy Rwagasana. The frail brutal dictator is more concerned with his health than anything else, the business of oppressing, enslaving and kikilling Rwandans is in the hands of the above three ruthless "Vice – presidents."
————————————————————————————————————
N.B: you can follow me at – Robert Patrick Fati Gakwerere page (Facebook page), @RGakwerere (tweeter) or at my blog – rpfgakwerere.org.
However, for those in the enclave – Rwanda, the blog rpfgakwerere.org was blocked by the junta regime, it can't be accessed unless you are using VPN.