By: Rpf Gakwerere
Criminal Paul Kagame puts his oppressed, enslaved, starving and unemployed citizens into a tighter lockdown despite months of being told how the regime has managed to control the spread of Covid-19 virus.
The incompetent Director General of World Health Organisation, Tedros Adhanom Ghebreyesus, who is a close family to Criminal Paul Kagame, has always praised Rwanda's measures and fight against Covid-19 virus.
At any given opportunity, forum, virtue conference or interview, the incompetent General Director of WHO, Dr Tedros Adhanom Ghebreyesus, has praised criminal Paul Kagame and his satanic regime for his fight against the pandemic. Obviously we all know how criminal Paul Kagame and his satanic regime are masters of data manipulation/doctoring and public relations lies.
For months, despite being told by the satanic regime ruling the potato enclave that Coronavirus was next to zero, with next to zero deaths due to Coronavirus, criminal Paul Kagame has gone ahead and ordered his enclave to be in a tighter lockdown.
According to info from those near the inner circle, criminal Paul Kagame and his satanic regime are planning to use this pretext of a lockdown due to a new wave of Coronavirus infections, to ask world bank, IMF and European Union…etc; for grants or loans. Inland Revenue receipts are low, despite milking oppressed and enslaved Rwandans to the fullest. The regime is broke, the coffers are empty and it needs money to function.
Another reason, is to use this lockdown as an excuse to ask lenders for a grace period in debt servicing, well know how the enclave is heavily indebted.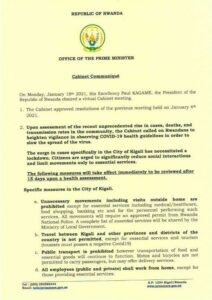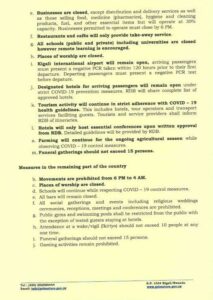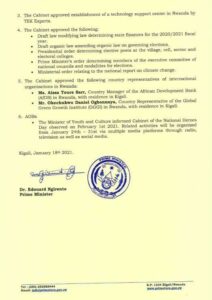 ————————————————————————————————————
N.B: you can follow me at – Robert Patrick Fati Gakwerere page (Facebook page), @RGakwerere (tweeter) or at my blog – rpfgakwerere.org.
However, for those in the enclave – Rwanda, the blog rpfgakwerere.org was blocked by the junta regime, it can't be accessed unless you are using VPN.