By: Rpf Gakwerere
On this day, Harold Charles d'Aspremont Lynden, the last Belgian Minister of the Colonies, ordered that Patrice Lumumba, his two friends Mpolo, and Okito be taken to Katanga.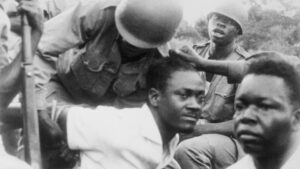 Patrice Hemery Lumumb and his friends were forcibly restrained on the flight to Elisabethville (present day Lubumbashi) on 17 January 1961. On arrival, he and his associates were taken to Brouwez House, in upscale Lubumbashi, where they were brutally beaten and tortured by Katangan and Belgian officers, while President Tshombe, leader of secessionist Katanga and his cabinet decided what to do with him.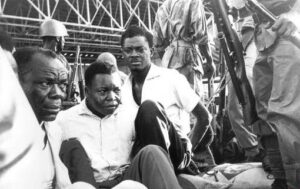 Later that night, Patrice Lumumba was driven to an isolated spot where three firing squads had been assembled. A Belgian commission of inquiry found that the execution was carried out by Katanga's authorities. It reported that Katanga's secessionist president Tshombe and two other ministers were present, with four Belgian officers under alleged command of Katangan authorities. According to historian and sociologist Ludo De Witte, however, the last stage of the operation was personally controlled and led by Belgians.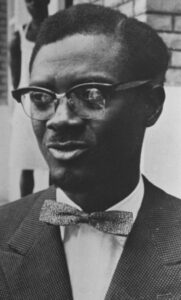 Belgian Police Commissioner Frans Verscheure who had operational command, and led Lumumba and the other two to their place of execution. Subsequently another Belgian, contract officer, Julien Gat ordered the firing.
Patrice Lumumba, and his two friends, Mpolo, and Okito were lined up against a tree and shot one at a time. The execution is thought to have taken place on 17 January 1961, between 21:40 and 21:43 (according to the Belgian report).
Shortly thereafter, the Belgians and their counterparts wished to get rid of the bodies in order to prevent a burial site from being created. Belgian Gerndarmerie officer Gerard Soete and his team dug up and dismembered the corpses, and dissolved them in sulfuric acid while the bones were ground and scattered.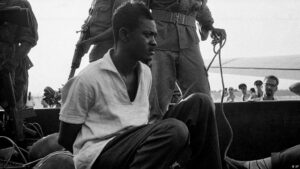 RIP to Patrice Hemery Lumumba and his friends who were brutally executed for their Pan-African ideology and their belief on real independence, the right for Congolese to decide their own destiny without external interferences. 60 years since their execution, Congolese haven't realised their dreams despite enormous wealth the country possesses.
————————————————————————————————————
N.B: you can follow me at – Robert Patrick Fati Gakwerere page (Facebook page), @RGakwerere (tweeter) or at my blog – rpfgakwerere.org.
However, for those in the enclave – Rwanda, the blog rpfgakwerere.org was blocked by the junta regime, it can't be accessed unless you are using VPN.