By: Rpf Gakwerere
95% of military personnel in Rwanda's deadly National Intelligence and Security Services have either been redeployed in different army department or sent for further military courses.
Since 2019, criminal Paul Kagame has slowly been cutting the financial muscles of NISS while injecting more capital and expertise to his trusted intelligence department within the Presidential guard.
Currently, ruthless assassin, Maj Gen Joseph Nzabamwita is leading an empty tin. The only department within National Intelligence and Security Services (NISS) that has remained intact, it's the Directorate General of Immigration and Emigration.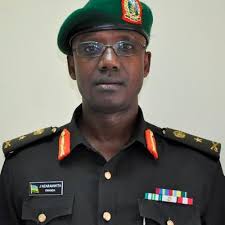 Operations of Directorate of External Intelligence which is under the National Intelligence and Security Services have also been relocated to Presidential Guard Intelligence and Directorate of Military Intelligence (recently rebranded as Defence Intelligence).
The Director of External Intelligence, hate filled Poisonous assassin Lynder Nkuranga alias Afande Kibuno, controls totally nothing apart from refrigerators used to store various types of killing poisons which are used for elimination operations. Her other roles are to identify, screen, recruit and brief female assassins. Lynder Nkuranga alias Afande Kibuno also feeds Jeannette Nzirorera Kajuga Gasana Kagame rumours (Rugambo) from security corridors.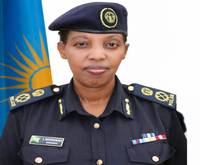 In the new Intelligence set up, Intelligence capabilities are concentrated under the Department of Intelligence within criminal Paul Kagame's Presidential guard division and Directorate of Military Intelligence (DMI). These two Intelligence apparatuses are extremely well financed and supported directly by the junta. They are the backbone in the survival of brutal regime.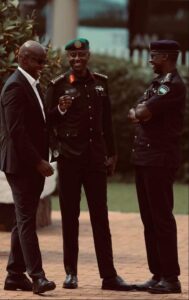 The willingness of these Intelligence segments to shed blood of innocent people, is unquestionable and undebatable. Boys and girls under Brig Gen Willy Rwagasana and Brig Gen Vincent Nyakarundi have no single problem with taking lives of innocent people. They live and survive through sucking blood of innocent souls.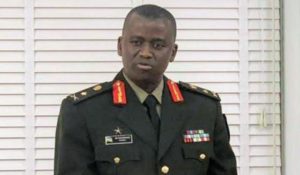 Other Intelligence apparatuses have been stripped off their operation capabilities, undermined and neglected by criminal Paul Kagame, and reduced into operating like Local Defence Units (LDU), referred in Rwanda as DASSO (District Administration Security Support).
———————————————————————————————————–
N.B: you can follow me at – Robert Patrick Fati Gakwerere page (Facebook page), @RGakwerere (tweeter) https://twitter.com/RGakwerere?s=08 or at my blog – rpfgakwerere.org.
However, for those in the enclave – Rwanda, the blog rpfgakwerere.org was blocked by the junta regime, it can't be accessed unless you are using VPN.