By: Rpf Gakwerere
Yesterday, a tired criminal Paul Kagame passed out 721 military cadet officers at Gako military academy. Out of cadet officers passed, 74 were women.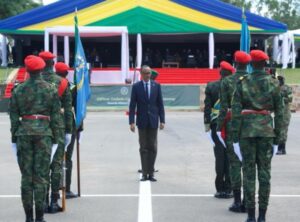 Last year, 2020, the brutal dictator skipped the passing out of cadet officers due to his personal health and those who were supposed to have graduated last year, have graduated today, thus reflecting the higher figure of 721 pass out cadet officers.
Those who were supposed to have been passed last year, 2020, and didn't graduate due to criminal Paul Kagame's health problems, were enrolled in special operation training for all this period, and today, they have graduated alongside the class that is suppose to graduate this year, 2021.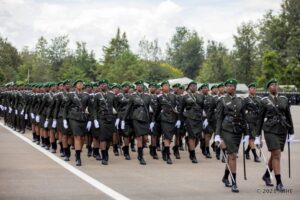 J3 Commander, treacherous assassin Gen James Kabarebe was also invited to attend the ceremony, however he wasn't part of the team of Military officers who were supposed to welcome criminal Paul Kagame when he arrives at Gako military academy.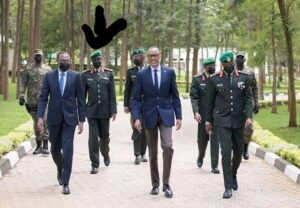 A reliable source noted, " Afande James Kabarebe was not supposed to be among senior military officers who would welcome his excellency at Gako military academy during the commissioning ceremony of new military cadets. We were shocked to see him walking alongside senior officers who were supposed to welcome Commander in Chief. I am sure his excellency wasn't happy to see Afande James Kabarebe among people who welcomed him."
Yesterday, 26th April 21, criminal Paul Kagame went to Gako military academy to pass out military cadet officers that will be part of a new Army, and loyal to his power hungry daughter, Ange Kagame, in what is known as "the Ange Kagame army."
On the other hand, treacherous assassin James Kabarebe attended the ceremony to witness new J3 officers/operatives being commissioned as military officers.
Without any single doubt, the chess game will end in a bloody contest.
Stay tuned