By: Rpf Gakwerere
In the potato enclave (Rwanda), they are referred as Intelligence operatives. When deployed in enemy territory, they are bar attendants, hotel receptionists, 'prostitutes' (Yooyoo sellers), Restaurant attendants, students, side dishes to targeted individuals, girlfriends to targeted individuals, employees of strategic institutions, delegates (term for girls sent by DMI to appease/amuse those who are friendly to criminal Paul Kagame's regime i.e the types of yooyoos Onyango Obbo receives from Kigali for being Kagame's PR publicist)…..etc.
Don't be mistaken, these are well trained girls, trained in the art of deviation through coordinated lies, infiltration, behavioural camouflage, trace deleting, Intelligence gathering, Intelligence network building, military science/arms handling, poison handling and administering, cover stories, dissemination of false information…etc.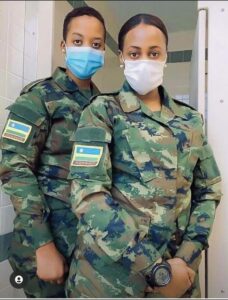 If your a Rwandan dissident or anyone who has been blacklisted by Kigali, the best survival code, is avoiding a Nyaru Yooyoo at all cost. Any blink, these Yooyoo take you out.
A person that I love very much, extremely miss each single day and a mentor, Brig Gen Noble Mayombo, the day he blinked, he was taken out by a Kigali yooyoo that was directly sent by Criminal Paul Kagame, and under the direct supervision and command instructions from treacherous assassin Gen James Kabarebe.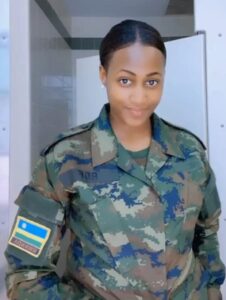 Criminal Paul Kagame's enormous hate against Brig Gen Noble Mayombo started in year 2000, Kisangani, DR Congo, and he was tracked down in Kampala until when he was brutally eliminated through poison in 2007. He died on 1st May 2007.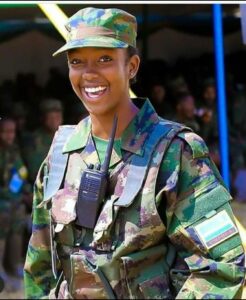 After Kisangani war between Rwanda and Uganda, criminal Paul Kagame vowed to eliminate three patriotic Ugandan military officers, and these were, Maj Gen James Kazini, Brig Gen Noble Mayombo and Col Sula Semakula. All three were tracked down in Kampala and brutally eliminated by Rwanda's Directorate of Military Intelligence (DMI).