By: Prof Charles Kambanda
Kagame has sent low level delegation to President Kaguta Museveni's inauguration. Little known junior Minister Nshuti Manasseh will represent Rwanda to the inauguration!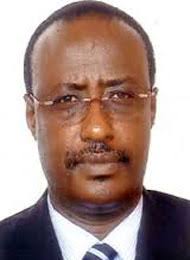 Nshuti Manasseh is the author of most anti Uganda government articles in Rwanda media.
Why has Kagame treated President Museveni's inauguration with unprecedented contempt?
What's Kagame's likely strategy or tactic, moving forward?
Evidently, Paul Kagame of Rwanda is a threat to regional integration, stability, and prosperity.
The earlier Rwandans smoke-out Kagame, and his reign of terror, the better for Rwandans and the region.
I call upon right thinking Rwandans to do the needful. Rwandans and the region should not co-exist along side the Hitler of Africa any longer.
Bringing an end to the Hitler of Africa's reign of terror is moral and legal imperative for all right thinking Rwandans.