By: Rpf Gakwerere
1) Why does criminal Paul Kagame want Cassien Ntamuhanga dead or alive?
2) Why has his file suddenly been earmarked for urgent operation, yet he isn't under class A files? Why has criminal Paul Kagame pressed an urgent button for the elimination or kidnapping of Cassien Ntamuhanga?
3) While interrogating Gospel Singer Kizito Mihigo under torture, his torturers CP Egide Ruzigamanzi and CP Denis Basabose kept on asking him about his friend Cassien Ntamuhanga who fled from the potato enclave (Rwanda) in 2017 after three years in incarceration. Gospel singer Kizito Mihigo kept telling his torturers that he hasn't spoken to his best friend Cassien Ntamuhanga for years.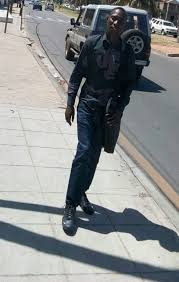 4) In April 2014, Gospel Singer Kizito Mihigo and journalist Cassien Ntamuhanga were kidnapped by the Directorate of Military Intelligence/J2 now rebranded as Defence Intelligence.
Corporal is still researching for the questions above.
—————————————————————————————————————————
N.B: you can follow me at – Robert Patrick Fati Gakwerere page (Facebook page), @RGakwerere (tweeter) or at my blog – rpfgakwerere.org.
However, for those in the enclave – Rwanda, the blog rpfgakwerere.org was blocked by the junta regime, it can't be accessed unless you are using VPN.