Rpf: Gakwerere
Below, there are two photos, criminal Paul Kagame holding his granddaughter and another photo Mzee Assinapol Rwigara who was assassinated on 4th February 2015, on direct orders of criminal Paul Kagame holding a child of a girl he had adopted. The girl was a tutsi genocide survivor.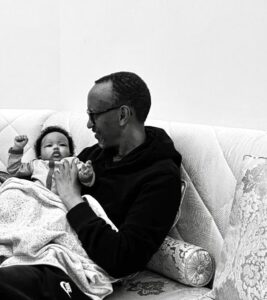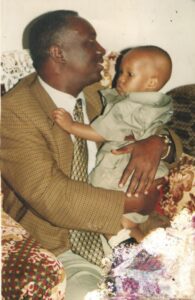 Mzee Assinapol Rwigara was a husband,a father, a grand father, an employer of thousands of Rwandans, an investor, philanthropist, an extremely kind gentleman, a helper….etc; like thousands of fathers from Gen Fred Rwigema to Counsel Bakuru Ntwali; all aren't around today to celebrate Father's Day with their loved ones because they were brutally eliminated by a ruthless criminal.
These two photos illustrates the best and worst of human being.
Evil vs Kindness
Hell vs Heaven
Killer vs Saviour
Satan vs Son of God
Darkness vs light
Vampire vs humanity
Death vs life
Selfishness vs generosity
Hateful soul vs lovable soul
You all know who is evil, hell, killer, Satan, darkness, vampire, death, selfish and full of hate. Criminal Paul Kagame represents everything satanic, an evil ruthless dictator.
Today, the Kagames are celebrating father's day while thousands of children and grandchildren are mourning on this day in remembrance of their fathers and grandfathers who were brutally assassinated on direct orders of criminal Paul Kagame.