Yesterday, 6th July 2021, President Museveni participates in a groundbreaking ceremony to start the construction of Dei Bio pharmacy Ltd, a multimillion USA dollars pharmaceutical drugs and mRA vaccines for infectious diseases. The facility will be constructed inNatugga, Wakiso district.
Kenya's deputy President William Ruto was also present at the ceremony.
According to President Museveni, "the facility, is a brainchild of Mathias Magoola and funded by Equity Bank Ltd will focus on applying biotechnology to solve the health challenges of humanity through the creation of novel drugs, vaccines, and diagnostics.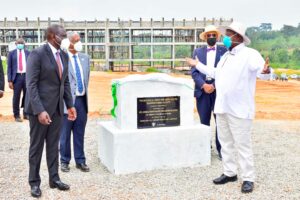 The economy of diseases, germs protozoa, etc, all our health problems are also economic opportunities being taken advantage of by others. Africans are totally absent. That is why we have a shortage of vaccines in the whole of Africa. This facility has come at the right time.
Africa is unrivaled in biodiversity. One of our scientists (Prof. Ogwang) produced something for Corona. There are so many things here. There is a lot of medicine in plants. It is very reassuring that the likes of Ogwang and Magoola are turning Africa's medical challenges around."
What would have happened if this project had started in Rwanda? Trust, for a month, Twitter and all other social media platforms would have been a-washed with information about this ground breaking ceremony, and all goons and minions praising 57Kg chief Satan as a miracle worker.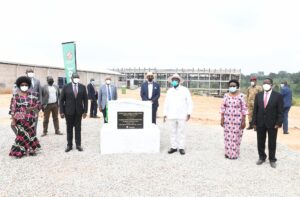 But in Uganda, this ground breaking achievement is normal, it's an additional to other pharmaceutical companies that already exist in the country. As Brig Gen Noble Mayombo used to say, "revolutionaries have no time to celebrate over nothing, they must continue working hard to achieve unimaginable goals."