By: Rpf Gakwerere
To celebrate this festive season, criminal Paul Kagame's office released two types of photos. 1) playing with his dogs, where he noted how much he loves them. 2) A photo alongside his estranged wife – Jeannette Nzirorera Kajuga Gasana Kagame and his granddaughter. I have shared the photo below. In the photo, the brutal dictator – criminal Paul Kagame is holding the granddaughter, the bloodthirsty psychopathic despot is demonstrating his deep love for his grandchild.
Below alongside a photo released by criminal Paul Kagame celebrating this festive season, I have shared photos of Gen Fred Gisa Rwigema holding his son, Col Patrick Karegeya hugging his daughter, and business tycoon Mzee Assinapol Rwigara alongside his son.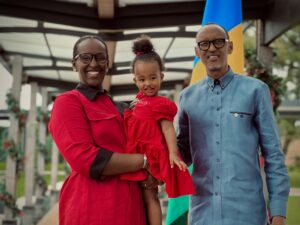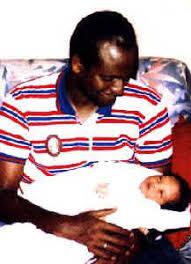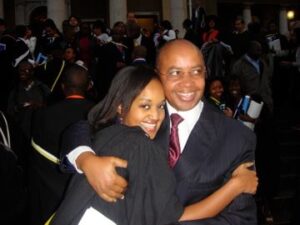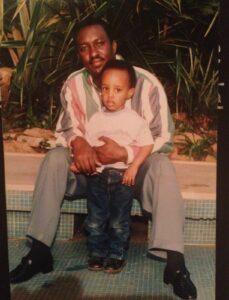 Both Gen Fred Rwigema, Col Patrick Karegeya and Business Tycoon Mzee Assinapol Rwigara were brutally eliminated by Criminal Paul Kagame. They were denied their rights to raise their children, see them graduate, attend their weddings and celebrate the arrival of grandchild.
All those millions of citizens who have died at the hands of criminal Paul Kagame would have loved to hold their loved ones, as the way criminal Paul Kagame and his estranged wife Jeannette Nzirorera Kajuga Gasana Kagame are holding their grandchild, Ange Kagame's daughter.
On this end of year eve, I send my sincere heartfelt condolences to Families of those great sons and daughters of Africa who have lost their lives at the hands of criminal Paul Kagame and are still waiting for justice.
Keep on Resting In Peace to all those innocent sons and daughters of Africa who have died at the hands of Dictator Paul Kagame.
Happy New year to you all, except 57Kg grand satan and his demonic killer goons. May the Almighty God keep on blessing you and your loved ones, protecting you and your families from all sorts of evil, rewards you and your families from all your good deeds and fulfill your wishes and dreams.
———————————————————————————————————–
N.B: you can follow me at – Robert Patrick Fati Gakwerere page (Facebook page), @RGakwerere (tweeter) https://twitter.com/RGakwerere?s=08 or at my blog – rpfgakwerere.org.
However, for those in the enclave – Rwanda, the blog rpfgakwerere.org was blocked by the junta regime, it can't be accessed unless you are using VPN.