By: Rpf Gakwerere
In the photo below, the newly appointed Miss Rwanda 2021, known in some quarters as Miss RPF/DMI, Ingabire Grace and Rwanda's ruthless criminal – Dictator Paul Kagame.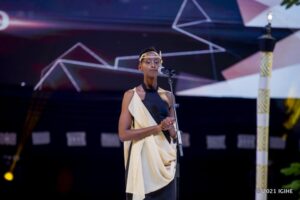 As noted in my previous post, the new Miss Rwanda is a daughter to Rwanda's airforce Commander, Maj Gen Emmanuel Bayingana.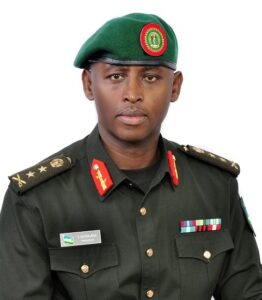 Don't forget, Miss Rwanda (Miss RPF/DMI) 2020 winner was also a daughter of an RDF colonel.
In the photo below, ruthless killer, Paul Kagame is attentively listening to newly appointed Miss RPF/DMI 2021.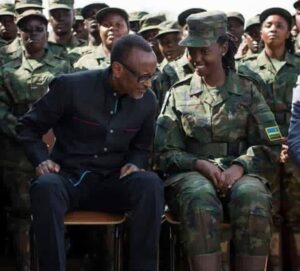 Oppressed and enslaved gullible souls in the enclave (Rwanda) should know that nothing in Criminal Paul Kagame's land that isn't supervised and monitored by bloodthirsty Directorate of Military Intelligence (DMI).
Obviously, gullible souls who still believe in this project as impartial, just and fair, were last night disappointed when their chosen candidates missed out. For those who know this as RPF/DMI circus, only tuned in to watch the next generation of potential Directorate of Military Intelligence recruitment candidates.
Miss Rwanda will always remain a Fix rather than a genuine, impartial and fair beauty pageant competition. Like in the past, last night, a beautiful and intelligent girl, who answered well the questions and presented a project worth for a country was denied an opportunity to become Miss Rwanda because the competition is pre-determined and the show(s) are mere formalities.
The link below are previous posts on this DMI scam.
https:www.rpfgakwerere.org/2021/03/21/rwanda-airforce-commander-maj-gen-emmanuel-bayinganas-daughter-ingabire-grace-becomes-this-year-2021-miss-rwanda/
https://www.facebook.com/100997881256335/posts/488272079195578/?d=n
————————————————————————————————————
N.B: you can follow me at – Robert Patrick Fati Gakwerere page (Facebook page), @RGakwerere (tweeter) or at my blog – rpfgakwerere.org.
However, for those in the enclave – Rwanda, the blog rpfgakwerere.org was blocked by the junta regime, it can't be accessed unless you are using VPN.