By: Rpf Gakwerere
In the UK, West Ham defender Kurt Zouma is being investigated by police after videos emerged on social media of him kicking and slapping a cat, he has been fined by his club, West Ham, and Adidas has cancelled sponsorship contract they had with him, all these despite him apologising and asking for forgiveness.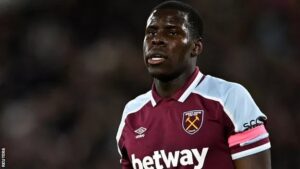 On the others and, in #Rwanda, a bloodthirsty brutal despot – criminal Paul Kagame who has led to deaths of over 4 million people in the Greatlakes region is being rewarded and protected by the USA, Canada, UK, European countries, European Union, Commonwealth and several western elites despite his unprecedented human rights atrocities against humanity.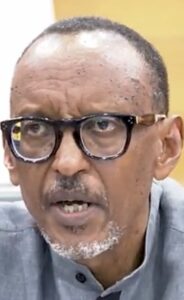 To western countries, animals welfare matter more than African lives, they value the welfare of an animal i.e a cat than millions of Africans who have died at the hands of a bloodthirsty political despot that they have continuously supported, both militarily and financially. To them, it's extremely fine for an African to die at the hands of a brutal dictator that they support.
African lives matter, No to terrorist Dictator Paul Kagame and his western sponsors.
———————————————————————————————————–
N.B: you can follow me at – Robert Patrick Fati Gakwerere page (Facebook page), @RGakwerere (tweeter) https://twitter.com/RGakwerere?s=08 or at my blog – rpfgakwerere.org.
However, for those in the enclave – Rwanda, the blog rpfgakwerere.org was blocked by the junta regime, it can't be accessed unless you are using VPN.