By: Rpf Gakwerere
Currently in the potato enclave, there are three key factors that leads to immediate approval for an individual to be eliminated. 1) If your suspected of sympathizing with Rwanda National Congress (RNC) 2) If your suspected of speaking or communicating with anyone within Uganda's security apparatus 3) If your suspected of speaking or communicating with anyone within Burundi's security apparatus.
After the assassination of Joy Agaba Rwigema on the night of 22nd November 19, this past weekend was the turn of Police Superintendent Kibogo to be eliminated by the same team that eliminated Joy Agaba Rwigema.
Like Joy Agaba Rwigema, Supt Kibogo was accused of similar charges which led to eventual elimination of Joy Agaba Rwigema after the approval by criminal Paul Kagame.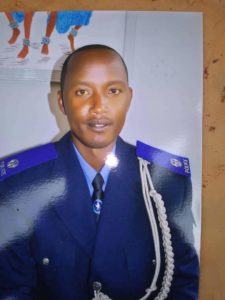 According to corporal's sources within criminal Paul Kagame's security apparatus, since 2018, Supt Kibogo has been under strict surveillance by Counter terrorism unit led by a well known notorious assassin – CP Denis Basabose, a member of J3 of treacherous assassin Gen James Kabarebe and a team from Crime intelligence led by assassin Brig Gen Dan Munyuza's right hand man, CP Egide Ruzigamanzi. Intelligence gathering and collection against Police Supt Kibogo was carried out by potato enclave's most renown assassins.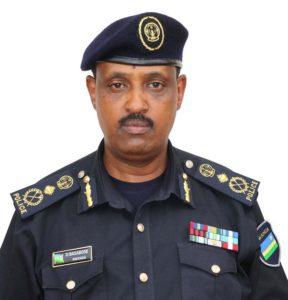 Assassin CP Denis Basabose
In 2018, these two notorious assassins found no single evidence linking Supt Kibogo to any form of anti criminal Paul Kagame dissidents. They presented their intelligence findings to assassin Dan Munyuza, but Dan Munyuza wasn't happy with their findings, because he was under pressure to present intelligence information to criminal Paul Kagame in order to justify enormous amount of financial resources allocated to his intelligence desk.
For years, criminal Paul Kagame's intelligence services/operatives have always presented fake intelligence information to him in order to justify continuous cashflow for intelligence operations.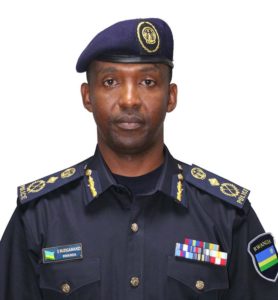 For example, in 2013, death merchant Jack Nziza told a field operative, "I have to get something to tell afande, at least I have to fabricate something." Criminal Paul Kagame is obsessed with intelligence information, and his assassins have learnt how to manipulate him with all sorts of fake intelligence information.
In early 2019, intelligence operatives reporting to assassin Brig Gen Dan Munyuza stole Police Supt Kibogo's phone; and DMI's forensic department found nothing in his phone that may pin him to anti Kagame dissident organisations or communicating to any foreign intelligence organisation.
Assassin Brig  Gen Dan Munyuza who is currently under pressure from criminal Paul Kagame's new blue eyed boy – assassin Brig Gen Vincent Nyakarundi; in internal wrangle of trying to capture the ear and favours from their boss. In a fight of trying to outsmart Brig Gen Vincent Nyakarundi, assassin  Brig Gen Dan Munyuza decided to present fabricated intelligence information about Supt Kibogo to criminal Paul Kagame who in turn approved the assassination of supt Kibogo.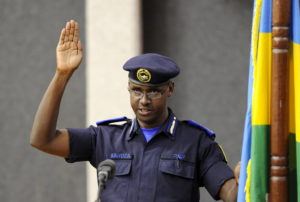 According to corporal's reliable sources, criminal Paul Kagame just told Dan Munyuza, "Gonga adui," literally meaning "knock the enemy." And supt Kibogo was crashed in a military intelligence scientific accident as they did with Brig Gen Dan Gapfizi in 2013, Dr Charles Murego, singer sergeant Annonciata Mutamuliza…etc.
In a fabricated intelligence report given to criminal Paul Kagame, assassin Brig Gen Dan Munyuza presented Supt Kibogo as a Uganda Chieftaincy of Military Intelligence (CMI) mole within Rwanda's security services. According to sources, Brig Gen Dan Munyuza told criminal Paul Kagame that police Supt Kibogo was communicating to Uganda's head of CMI, Brig Gen Abel Kandiho.
In this fabricated intelligence report, assassin Brig Gen Dan Munyuza noted how Supt Kibogo was in constant communication with Rugema Kayumba and Rugema Kayumba was a transit of intelligence information that Supt Kibogo was passing to CMI chief, Brig Gen Abel Kandiho.
Within the potato enclave, being associated with someone in DMI's class A files attracts assassination. DMI's class A files are composed of those individuals who have been assigned by DMI with the approval of criminal Paul Kagame for elimination at all cost, and Brig Gen Abel Kandiho and Rugema Kayumba are on top of the list of those individuals being hunted for elimination at all cost. By mentioning that Supt Kibogo was a CMI mole within Rwanda's security apparatus was a red stamp for his assassination.
To spice up the fake intelligence report, assassin Brig Gen Dan Munyuza pointed to his criminal  boss that some of Supt Kibogo's family members living in diaspora are staunch RNC supporters.
We have to remember what criminal Paul Kagame told death merchant Gen Jack Nziza in 2011, "when you arrest an RNC suspect or sympathiser don't bother asking me anything, deal with him/her in whatever way you think is fit." And death merchant Gen Jack Nziza went in campaign of brutally killing innocent people. And this past weekend of 30th Nov 19, it was the turn of Supt Kibogo to be eliminated under flawed, fabricated and fake information.
Criminal Paul Kagame is a paranoid dictator who acts on any fake and fabricated intelligence information without cross checking, traits of coward dictactors.
R.I.P SUPERINTENDENT KIBOGO.
—————————————————————————————————————————
N.B: you can follow me at – Robert Patrick Fati Gakwerere page (Facebook page), @RGakwerere (tweeter) or at my blog – rpfgakwerere.org.
However, for those in the enclave – Rwanda, the blog rpfgakwerere.org was blocked by the junta regime, it can't be accessed unless you are using a VPN.