Remembering: When you start ageing like corporal, you reach an age when flashbacks start hitting you. As I was listening to oldies music, an oldie song, a masterpiece by Chris Isaac, 'wicked game,' memories took me to Lt Gen Kayumba Nyamwasa's parents. If heaven does exist, these parents are 100% in heaven. They were exceptional parents, parents who opened their door/home to all sorts of people. Parents who shared all they had with everyone. Parents who educated even those who were friends to their children.
The parents had two homes, one in Rujumbura and another one in Mbarara, and in both homes, they were flooded with cows. The parents totally had everything, kind heart, wealth, well disciplined and mannered children, they were blessed parents. The father was a civil servant under the ministry of health and a farmer, cattle keeper.
Their Mbarara home was like a boarding school or a hotel due to avalanche of visitors, all types of ages, faces, figures and tribes were welcomed and stayed at this house. All these people that are hunting to eliminate Lt Gen Kayumba Nyamwasa once lived at his parent's house.
For example, I grew up knowing that treacherous assassin Gen James Kabarebe was a brother to Lt Gen Kayumba Nyamwasa because I used to see him at their home in Mbarara, I later learned he was a mere friend to Lt Gen Kayumba, someone that Kayumba introduced to his parents and they started paying his school fees, when the coward assassin – James Kabarebe deserted from the NRA rebellion it was Kayumba Nyamwasa's sister that sheltered him in Kampala, and when the treacherous assassin – James Kabarebe grassed (failed) his senior six, it was again Kayumba Nyamwasa's elder sister that helped this ruthless killer join Makerere University through mature entry.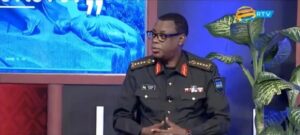 For those who don't know, it was also Kayumba's elder sister who introduced treacherous assassin Gen James Kabarebe to Criminal Paul Kagame. We all know how James Kabarebe has rewarded this honourable family. They gave him a home, paid his school fees, clothed him, supported in his education path and helped join military cadet course; and the reward for all the kindness was to bring death and despair to them. General James Kabarebe is pure satanic, an evil creature.
When assassin Col Franco Rutagengwa was the head of DMI terror group, and in charge of hunting down Lt Gen Kayumba Nyamwasa, this shocked everyone who knew how this man was raised by Lt Gen Kayumba Nyamwasa's parents. He was a child in the house.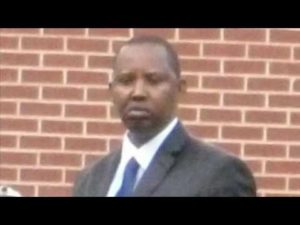 I sometimes wonder, where these people got the evilness, they weren't like these. Why this much hate! The evilness to the extent of hunting down someone that took them as brothers.
Now, Maj Gen Frank Mugambage, former Rwanda's ambassador to Uganda, currently head of Criminal Paul Kagame's reserve force and a member of Uganda desk under external intelligence is also part of the team presently hunting down to eliminate Lt Gen Kayumba Nyamwasa. Assassin Maj Gen Frank Mugambage is also among those countless youths that used to frequent the parental home of Lt Kayumba Nyamwasa. This assassin is now hunting his own brother in the name of serving grand Satan – criminal Paul Kagame.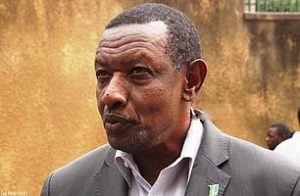 As I listened to my oldies music, memories took me to these great parents, parents that totally and totally loved everyone, raised those that they didn't know, gave shelter to strangers, fed anyone that entered their home, clothed strangers, paid medical bills for those who knocked their doors..…etc.
Let me continue enjoying my 1980s oldies….
By: Rpf Gakwerere, a military corporal for more than three decades.
———————————————————————————————————–
N.B: you can follow me at – Robert Patrick Fati Gakwerere page (Facebook page), @RGakwerere (tweeter) https://twitter.com/RGakwerere?s=08 or at my blog – rpfgakwerere.org.
However, for those in the enclave – Rwanda, the blog rpfgakwerere.org was blocked by the junta regime, it can't be accessed unless you are using VPN.