By: Chimpreports
Uganda Police are investigating a case of murder after a Rwandan refugee was found dead at his residence in Kampala, Chimp Corps report.
"The police at Katwe have today (10.03.2022) registered an incident of suspected murder of Emmanuel Munyaneza, 69, a refugee," said ASP Luke Owoyesigyire, the Deputy publicist, Kampala Metropolitan Police.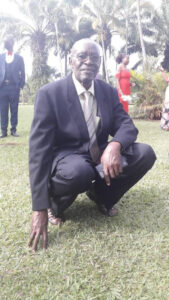 Owoyesigire said the deceased's "body was found in his house in Kakajjo, Namasuba by locals," adding, "Circumstances surrounding his death are under investigation."
Today, almost 1.5 million refugees live in Uganda, making it the top refugee-hosting country in Africa and one of the top five hosting countries.
Owoyesigire said police were "also in close coordination with the Office of the Prime Minister to ascertain his refugee details/status."
Munyaneza's body has been conveyed to the city mortuary at Mulago for a post mortem.