By: Robert Patrick Fati Gakwerere
Criminal Paul Kagame has sacked his police chief and on of his ruthless attack pet, Dan Munyuza.
In a statement issued on Monday, 20th February 2023, by the Prime Minister's office, Criminal Paul Kagame appointed Felix Namuhoranye to replace notorious assassin Brig Gen Dan Munyuza.
Felix Namuhoranye has been serving as the Deputy Inspector General of Police (DIGP) in charge of Operations.
Namurohanye previously served as Commandant National Police College.
Dan Munyuza, took over as police chief from Emmanuel Gasana in 2018.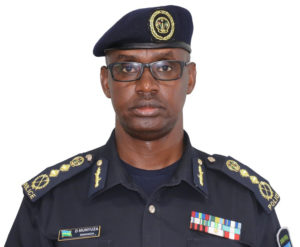 Previously, he had served as Police's head of operations.
Munyuza had a long stint at the Directorate of Military Intelligence, external intelligence where he headed clandestine operations in the region and beyond.
He has been involved in countless of human rights abuses that includes kidnappings, enforced disappearances, incarceration, torture and killings.
In the changes, Criminal Paul Kagame also dropped Maj Gen Emmanuel Bayingana as Permanent Secretary, Defence Ministry.
Baingana has been replaced by Col Celestin Kanyamahanga, who has been the Head Defence Acquisition (procurement).
All along Felix Namuhoranye alias Sekuse has been an Inspector General of Criminal Paul Kagame's killer police force in waiting, it was a matter of time. Felix Namuhoranye is a strong ally to Co Vice President Jeannette Nzirorera Kajuga Gasana Kagame, both were born in Burundi.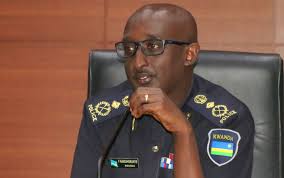 Now, Burundi born boys, control ALL security institutions in Rwanda, and all are strong allies of Co Vice President Jeannette Nzirorera Kajuga Gasana Kagame. She has been influential in their career development, promotions and appointment in strategic leadership roles.
At the Ministry of Defence came in another Jeannette Nzirorera Kajuga Gasana Kagame ally, Col Celestin Kanyamahanga, as new Permanent Secretary of this ministry.
Every era has an end, what matters in everything, it's time.