By: Robert Patrick Fati Gakwerere
In 2019 and 2021, Rwanda's Current Chief of Defence Staff, Lt Gen Mubarakh Muganga told a group of motorists in Kigali that RDF militia would overrun DR Congo in three weeks.
Real! Would these batch of RDF-M23 special force units with lazy side kicks overrun DR Congo in three weeks?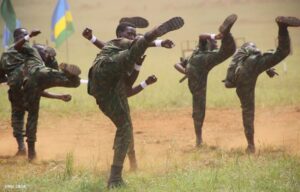 In this round of confrontation, it took RDF-M23, from November 2021 to November 2022 to reach the outskirts of Sake, and Maj Gen Ruki Karusisi's special force unit boys were annihilated by combined elements of FARDC's artillery, airforce and infantry units on the hills and valleys of Kitchanga – Sake axis.
In DR Congo campaign, key operation capitals for Rwanda's Directorate of Military Intelligence in their covert operations to destabilising DR Congo have emerged, and these capitals are 1) Bangui, Central Africa Republic 2) Brazzaville, Congo.
Directorate of Military Intelligence station – units in Brazzaville are at the forefront of planning Kinshasa's anarchy during this year's December elections in DR Congo.
The current chief coordinator of DR Congo operations, Treacherous assassin Gen James Kabarebe is in Central Africa Republic (CAR) to meet networks and supervise covert operations being conducted in DR Congo from Central Africa Republic. The covert operation axis of Central Africa Republic – Kwilu Province in DR Congo, subversive terrorism operations of inciting violence just less than 100 KM from Kinshasa.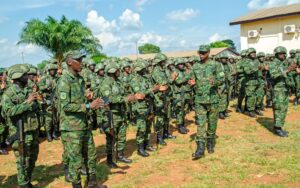 There is also high traffic aboard Rwandair route between Kigali – Brazzaville, and these are Directorate of Military Intelligence operatives travelling to Brazzaville, Congo. DMI operatives who were deployed in SADC Countries are being relocated to Brazzaville for sabotage and disruption operations in DRC.
Considering Criminal Paul Kagame's modus operandi, the covert operations in Kinshasa will involve assassinations of key figures, creating insecurity, sabotage, intercept and hacking of military communication system, hitting opposition figures and disseminate the blame on President Felix Tshisekedi.