By: Robert Patrick Fati Gakwerere
Seventeen soldiers and 36 volunteer fighters were killed in violent clashes with militants in northern Burkina Faso, the army said Tuesday, the worst attack in decades.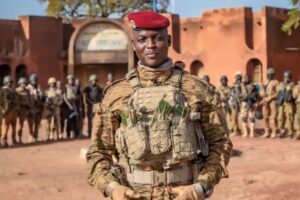 Burkina Faso has been battling armed groups, some linked to al-Qaeda and Islamic State, in its desert north since 2015. Attacks have worsened this year, making the country the epicenter of a violent movement which has also engulfed poverty-stricken Mali and Niger, killing thousands and forcing millions from their homes. Efforts by the military to retake areas have often led to a dramatic increase in violence.
The latest fighting in Burkina Faso took place on Monday in Yatenga province, where the army is trying to reconquer territory to allow displaced villagers to return home.
Operations are still underway in the region. Burkina Faso experienced two military coups last year, triggered in part by insecurity.
After the second, in October, Burkina Faso ordered the departure of French forces in a context of growing tension between the junta and Paris.