By: Rpf Gakwerere
Gen James Kabarebe is one of the deadliest figure in the enclave. His pedigree for transporting human suffering and deaths are known in the enclave (Rwanda), DR Congo, Burundi, Uganda…etc. During the 1st DR Congo war, Congolese nicknamed him death (Rufu).
Treacherous assassin – Gen James Kabarebe has for the past 25+ years been sending innocent human beings to their deaths and tracking those who have fled the satanic system with elimination hunting policy. Unfortunately, in the process to impress his boss, the satanic Pilato, Gen James Kabarebe deployed his young sister – Jovia Ingabire Ntungire to be part of J3 coordination team in Europe.
Jovia Ingabire Ntungire arrived in Norway with the help and support of his brother Gen James Kabarebe under the pretext of being persecuted for refusing to learn French and disobedient to government policies. She was embedded in a group of Rwandans who fled through Uganda to Norway. Her inclusion in the group was underlying intelligence cover to settle in Europe trusted operatives, what is known in Rwanda's intelligence circles as "watoto wandani."
Most of the people who went to Europe under this pretext are intelligence operatives or have connections with elements within Rwanda's intelligence services. This is why most of them are extreme supporters of dictator Paul kagame despite telling different jurisdictions that they are fleeing from criminal Paul Kagame's persecution.
In Norway, Jovia Ingabire Ntungire works closely with one of DMI's senior operative – Felix Muhigana. Agent Felix is a person in charge of helping DMI agents and members of the SATANIC SYSTEM obtain Refugee status in Norway, through false and fabricated claims, by preparing dossiers for DMI asylum applicants. Felix Muhigana is a handler of DMI operatives who visit Norway or those who have been deployed to settle in Norway.
With genuine evidential documentation which where forwarded to her by DMI, Jovia Ingabire Ntungire was given an indefinite refugee status by Norway. What Jovia Ingabire Ntungire didn't tell the Norwegian immigration system – UDI or UNHCR in Uganda, it's how his brother, Gen James Kabarebe is Rwanda's number two in the satanic regime's hierarchy. Jovia Ingabire Ntungire didn't come to Norway as a genuine asylum seeker running away from any form of persecution or fleeing the country due to personal economic crisis and in need to better herself; she left the enclave under J3 intelligence deployment.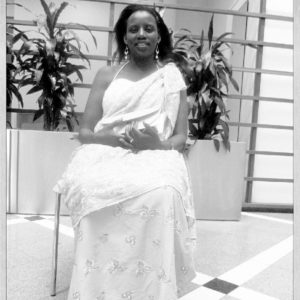 Jovia Ingabire Ntungire who is a well trained intelligence operative with extreme training experience in handling elimination poison, after obtaining refugee status in Norway, she started coordinating J3 operations in Europe from the background, especially the Scandinavian countries. She became the centre of intelligence information to be passed to her brother – Gen James Kabarebe.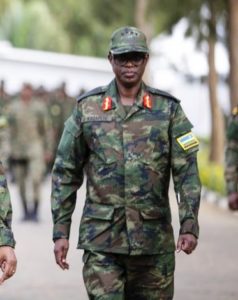 Don't be mistaken, like her brother, Jovia Ingabire Ntungire is uncompromising to anyone who questions the satanic system in the enclave. Like any DMI/J3 mafia operative, she believes in the policy of eliminating any dissenting voices. According to reliable sources, Just last year, 2018, she was in Rwanda for refreshing intelligence course in counter intelligence, a military intelligence run course which took place at Gabiro Combat Training Centre.
The presence of assassin – Gen James Kabarebe's sister – Jovia Ingabire Ntungire in Europe, it's a total threat to security of real Rwandan refugees who fled from the satanic regime ruling the potato enclave.