By: Rpf Gakwerere
Rumour circulating in the potato enclave, it's about an impending ministerial reshuffle in the potato enclave. With criminal Paul Kagame cornered from all sides, his planning to recall the forgotten RPF cadres in key positions.
The main rumour circulating in the potato enclave, criminal Paul Kagame is planning to appoint Christine Umutoni as the new foreign minister replacing Richard Sezibera who is fighting for his life after an attempted poisoning assassination on his life.
For those who don't Christine Umutoni, during the 1990 – 94 RPF/A liberation struggle, Christine Umutoni was the poster girl of the liberation. Equipped with her beauty, eloquence and intellect, she excelled as RPF spokesperson in defending the RPF/RPA cause.
Like many excellent cadres, after the war, she was among those liberal and intellectual minded cadres that were crashed and sidelined by semi-literate criminal Paul Kagame. She was pushed to the fringes of the new and ruthless political class who were promoted by criminal Paul Kagame.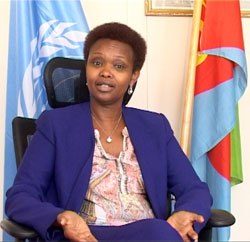 This new political class propelled by criminal Paul Kagame was turned into criminal Paul Kagame's praising pets, as they worked hard to crash the best RPF/A political and military cadres within organisation, thus turning a great political – military organisation into a Satanic system.
Is this rumour of criminal Paul Kagame recalling Christine Umutoni and appointing her to lead his failing diplomatic approach true? Will Christne Umutoni's character of human love be compromised by accepting to adopt criminal Paul Kagame's foreign policy approaches of exporting terrorism and all sorts of human rights atrocities?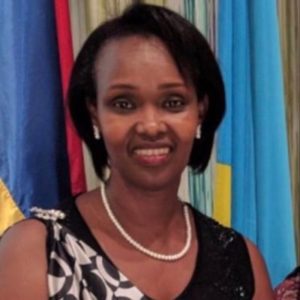 WE ARE WATCHING THE LAST MONTHS OF THE SATANIC SYSTEM. KEEP ON FOLLOWING…