By: Rpf Gakwerere
Today, in Mozambique, a DMI agent – LOUIS BAZIGA who was also the head of Rwanda diaspora association in Mozambique was gunned down in broad day light in Maputo, Mozambique. He was hit with a multiple bullets, five shots. According to sources, DMI agents used a silencer pistol that no single gun shot noise was heard.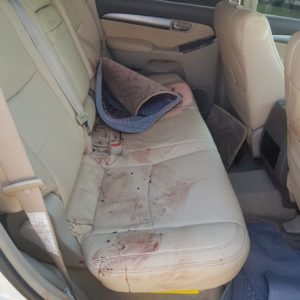 In June, 2019, when Rwanda opened an embassy in Maputo, Mozambique, as usual, we warned Rwandans in diaspora especially those in Mozambique the danger of this intelligence centre under the guise of an embassy especially after criminal Paul Kagame appointing Claude Nikobisanzwe as an ambassador of this new embassy.
Claude Nikobisanzwe is a well known National Intelligence and Security Services  (NISS) operative who was expelled by the South African authority for subversive activities due to several failed assassination attempts on the life of Gen Kayumba Nyamwasa.
As a thanks giving, criminal Paul Kagame appointed him as ambassador of Rwanda to Mozambique despite zero knowledge, expertise or training in diplomacy. The appointment of Claude Nikobisanzwe was an intelligence appointment rather that diplomatic related appointment.
In June 2019, during the opening of the new embassy in Mozambique, Rwanda's foreign minister Dr Richard Sezibera was the chief guest, and Louis Baziga who was assassinated today being among the official organizers.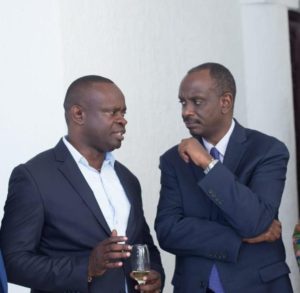 Prior to opening of the embassy, Louis Baziga was the point of contact for the Rwanda regime in Mozambique. He was more of a consular than chairman of Rwanda diaspora community in Mozambique. He was always in charge of receiving Rwanda government officials and intelligence officials visiting Mozambique, Louis Baziga was a trusted figure within the satanic system.
In June 2019, after the potato enclave opening its embassy in Mozambique and appointing National Intelligence and Security Services (NISS) – Claude Nikobisanzwe as its ambassador, the role of Louis Baziga as a focal point in Mozambique came to an end, but DMI agent Louis Baziga didn't realise that his usefulness was over, and it was a matter of time before they eliminate him for knowing too much.
After arriving in Maputo, Mozambique, the new ambassador, Claude Nikobisanzwe wanted to build a new Rwanda diaspora team in Mozambique which would be answerable to him, a move which faced resistance from Louis Baziga, refusing to be replaced as the chair of Rwanda diaspora association in Mozambique. By this time, DMI agent Louis Baziga failed to realise that he has become an excess within the satanic system.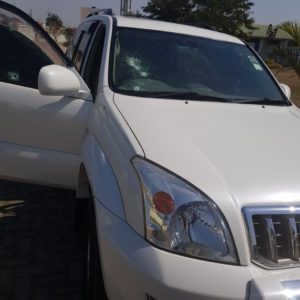 In July, National Intelligence and Security Services (NISS) operative dubbed ambassador – Claude Nikobisanzwe started using his new network men Philbert Ndekwe and Jean Pierre Kimonyo to undermine Louis Baziga authority within Rwanda diaspora association in Mozambique.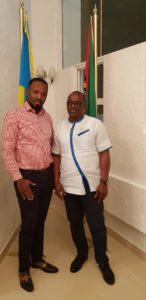 For the last 3 months, several communications have been sent to DMI in Kigali, Rwanda, reporting Louis Baziga with all kinds of accusations including having friends who are members of the opposition and most of his family members in SADEC countries being in opposition. With cooked up stories from Didier RUTEMBESA a well known DMI operative who was also expelled from South Africa for subversive activities, but now stationed in Mozambique and reports from Claude Nikobisanzwe, Louis Baziga's days were numbered especially after failing to realise that he had become an excess within the satanic system.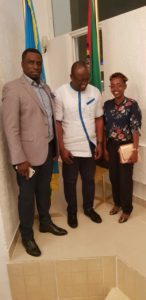 New DMI agent, Jean Pierre Kimonyo on the left and Claude Nikobisanzwe
Prior to this assassination, a well known assassin was in Maputo, Mozambique. Lt Col Francis Gakwerere is a well DMI assassin that has left his mark in the greatlakes region and SADEC countries. His a prolific assassin, he has led numerous high end assassinations from presidents, generals, ministers, to the lowest denomination in society.
Col Francis Gakwerere is a member of the J3 which is led by treacherous assassin Gen James Kabarebe. And According to information from DMI, Lt Col Francis Gakwerere had travelled to Maputo, Mozambique to build an assassination – intelligence team and an intelligence command centre with main focus to South Africa.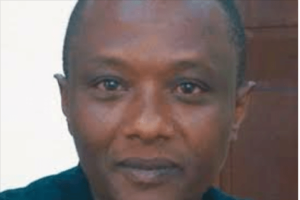 Lt Col Francis Gakwerere fled in 2010 from South Africa after being given bail in the assassination case against Gen Kayumba Nyamwasa, his still being wanted by the South African justice department. Lt Col Francis Gakwerere is an agent who travels under different aliases, owning multiple passports of the latest being passports from Guinea Conakry and Mali. Where he goes, death follows. All information from DMI points to Lt Col Francis Gakwerere's team on the assassination of Louis Baziga which happened today in Mozambique.
Of recently, despite being sidelined within the intelligence circle because due sidelining of his god father in the criminal underworld, James Kabarebe and his uncle Jack Nziza; however, when profile assassination targets arise, his always recalled for expertise.
When we refer to criminal Paul Kagame's regime as a satanic junta system, obviously some gullibles assume we have gone too far. The satanic system ruling the potato enclave has no single trace of human rights respect, love, care or brotherhood; it's a system that reflects its supreme leader, criminal Paul Kagame. A satanic system which feeds on blood of innocent people without sparing its own goons and sycophants.
For years, Louis Baziga carried a hyena, like other goons and sycophants, forgetting that the hyena will one day feast on him.
In the satanic system, everyone is bound for elimination except criminal Paul Kagame and his children. The killers are always eliminated after their usefulness have been exhausted.
In criminal Paul Kagame's survival doctrine, he has turned Rwanda embassies all over the world as centres of staging all sorts of criminality from intimidation, kidnappings and assassinations.
Rwanda's embassies abroad have become the staging grounds for criminal activity. In addition to so-called military attaches and secretaries, officially accredited as diplomats, there are many other agents deployed informally to hunt down, intimidate, divide, corrupt, and assassinate Rwandans. Non-Rwandans critical to Kigali's domestic and foreign policies have occasionally been victims, and will increasingly be targeted according to Kagame's new desperate directives.
N.B: you can follow me at – Robert Patrick Fati Gakwerere page (Facebook page) or at my blog rpfgakwerere.org.
However for those in the enclave – Rwanda, the blog rpfgakwerere.org was blocked by the junta regime it can't be accessed unless you are using a VPN.