By: Rpf Gakwerere
Few hours ago, criminal Paul Kagame has just sacked the director of DMI terrorist franchise, Col Andrew Nyamvumba after address down attack at the youthful officer for failing to assassinate key targets despite millions of dollars poured in black operations.
For few months, Col Andrew Nyamvumba has been under pressure for failure to produce concrete intelligence information and dramatic failures to assassinate targets in the A list.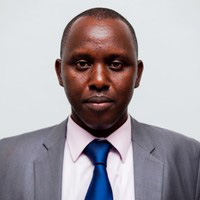 According to information within DMI, Col Andrew Nyamvumba has been sacked because of numerous operation setbacks in Uganda. According to this DMI source, criminal Paul Kagame has pumped millions of US dollars into Uganda desk operations, and Col Andrew Nyamvumba has nothing to show Kagame. All operations in Uganda or Burundi have been countered. And Col Andrew Nyamvumba has failed to get a breakthrough in eliminating key targets, especially those who are in A list.
Col Andrew Nyamvumba is a young brother to Gen Patrick Nyamvumba, the chief of staff of criminal Paul Kagame's militia army – RDF.
Will assassin Brig Gen Vincent Nyakarundi succeed where Col Andrew Nyamvumba failed? Brig Gen Vincent Nyakarundi has been Rwanda's military attache to North America were he made a name for clandestine operations against dissidents, and poison being the preferred choice in these devilish operations.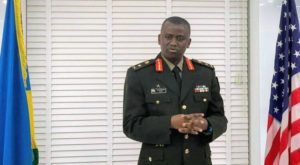 Below are immediate appointments which have been made by criminal Paul Kagame two hours ago.
1. MAJ GEN EMMANUEL BAYINGANA IS APPOINTED AS THE AIR FORCE CHIEF OF STAFF.
2. BRIG GEN VINCENT NYAKARUNDI IS APPOINTED AS THE HEAD OF DEFENCE INTELLIGENCE.
N.B: you can follow me at – Robert Patrick Fati Gakwerere page (Facebook page) or at my blog – rpfgakwerere.org.
However, for those in the enclave – Rwanda, the blog rpfgakwerere.org was blocked by the junta regime, it can't be accessed unless you are using a VPN.