By: Rpf Gakwerere
Last week Mr Louis Baziga was brutally assassinated in Mozambique by DMI operatives, the same organisation that he subscribed, in apparent internal power struggle, and DMI under the directive of Claude Nikobisanzwe.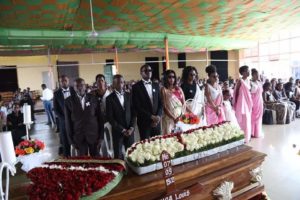 The links below illustrates on the callous DMI assassination against their own, in downtown Maputo, Mozambique on 26 August 19.
1) https://www.facebook.com/100997881256335/posts/121221322567324/
2) https://rpfgakwerere.org/2019/08/26/dmi-operatives-led-by-well-known-assassin-lt-col-francis-gakwerere-assassinates-their-chief-operative-in-maputo-in-a-power-struggle-within-operatives-living-in-mozambique/
Like what happened in October 2012 after the brutal assassination of Théogène Turatsinze in Maputo, Mozambique, under the direct orders of criminal Paul Kagame, the body of Theogene Turatsinze was transported for burial to Rwanda under exclusive expenses paid by the same satanic regime that assassinated him.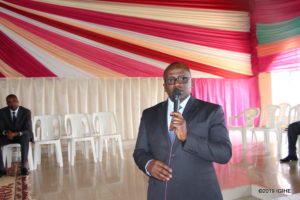 At the burial of Theogene Turatsinze, all the planners of Mr Theogene Turatsinze's assassination attended the burial except criminal Paul Kagame. The chief operation planners of the assassination treacherous assassin Gen James Kabarebe and his deputy in the J3 mafia network, Maj Gen Jack Nziza attended attended the burial and placed Flower Wreath at his casket.
Today the same devilish play was demonstrated at the burial of assassinated Louis Baziga. After eliminating him in Maputo, like Theogene Turatsinze's case, the satanic system exclusively paid for all expenses from Mozambique to Rwanda, and during the burial those who participated in his assassination where present.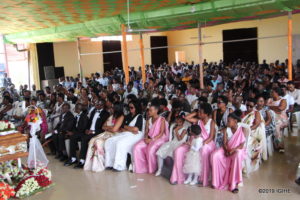 Key in Today's burial of Louis Baziga was assassin Brig Gen Dan Munyuza, Claude Nikobisanzwe and Didier Rutembesa. The satanic system will eliminate you and in your death, they will attend to mock you.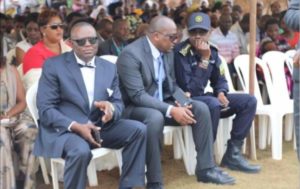 Dear oppressed, enslaved and starving Rwandans, be assured liberation day is steadily approaching and we are on the side of truth and God is on our outside. The satanic system will be sent back where it belongs, HELL.
N.B: you can follow me at – Robert Patrick Fati Gakwerere page (Facebook page) or at my blog – rpfgakwerere.org.
However, for those in the enclave – Rwanda, the blog rpfgakwerere.org was blocked by the junta regime, it can't be accessed unless you are using a VPN.