By: Rpf Gakwerere
Currently, criminal Paul Kagame and his family controls more than 70% of business transactions. They totally control and dominate all sectors of the economy. They are in every business ventures in Rwanda without sparing the bin collection businesses in Kigali  and Rubavu which are owned by Jeannette Kagame's weed brother, Mutsar Murefu.
In his 25 years of power, criminal Paul Kagame has grabbed several prime lands, either government owned land or private owned lands. For example, Criminal  Paul Kagame's countryside home/farm at Muhazi, eastern province, Rwanda, was built on a land that was grabbed from locals, and the families that owned this land disappeared, probably eliminated by the junta ruler.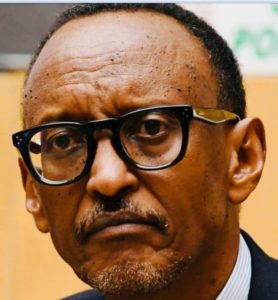 Examples of land grabbing by the Kagames are endless. Oppressed and enslaved Rwandans still remember the bus park in central Kigali, the land where the bus park was built was owned by Kigali City council, what criminal Paul Kagame did was to relocate the bus park to another part of Kigali – Nyabugogo, and awarded himself this prime land in central Kigali. And after grabbing this land from Kigali city council in 2005, criminal Paul Kagame built the tallest flat in Rwanda, Kigali City tower, that is exclusively owned by the brutal dictactor.
Back to our topic, at the end of last year, 2018, criminal Paul Kagame made $ 2 million USA dollars on a grabbed land. Criminal Paul Kagame is totally the godfather of corruption. The land were Kigali arena is built was sold to Rwanda Housing Authority at $ 2 Million USA dollars by Prime Holdings Limited – Rwanda, a money laundering company that is owned by criminal Paul Kagame. Prime holdings limited – Rwanda also owns 50% shares in Kigali Convention Centre, don't ask me how this Kagame owned company acquired these shares.
The 29,000 square-metre piece of land, where Kigali arena is built was owned by Kigali city council. According to different sources, in February 2018, the then defacto prime minister, dubbed super minister and minister of infrastructure, James Musoni instructed Kigali City Council to allocate the land to a developer, referring the council to give the land to Prime holdings limited, criminal Paul Kagame's company. Kigali City council obliged to orders from above and handed the 29,000 square metres piece of land to prime holdings limited. This land is located next to Amahoro National Stadium, in Remera, Kigali.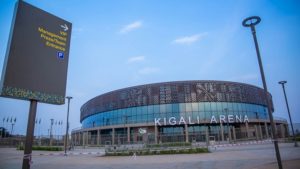 Prime holdings limited held the land for few months, and in November 2018, they sold the land to Rwanda Housing Authority at $ 2 Million USA dollars for a sports arena. Rwanda Housing Authority is an implementing agency operating under the Ministry of Infrastructure. The land was brought under the oversight of three ministries, the ministry of Finance and Economic Planning, Rwanda Development Board, Ministry of Sports and Culture and the ministry of infrastructure/Rwanda Housing Authority.
Criminal Paul Kagame grabbed a public land and few months later, he sold the grabbed land to his satanic system at an extortion price of $2 Million USA dollars. And the satanic system borrowed more than $ 100 million USA dollars from a Turkish Investment Company – Summa for the project of building Kigali Arena.
Thank God, unlike other previous government projects where criminal Paul Kagame under dubious companies awards himself shares, this time around, he allowed Kigali arena to be 100% owned by the government.
Kigali arena is a 10,000-seat facility, multi-purpose for indoor games, but it will also host meetings, conferences, exhibitions and concerts. It is located next to Amahoro National Stadium, in Remera.