By: Rpf Gakwerere
On the night of the 19/10/19, I posted how criminal Paul Kagame was meeting his division commanders at Village Urugwiro, in a meeting that treacherous assassin Gen James Kabarebe wasn't invited.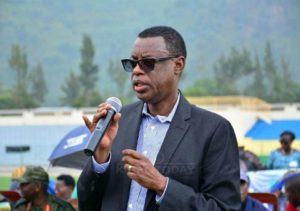 Apart from division commanders, the head of special forces – Maj Gen Innocent Kabandana was present, the chief of defence staff – Gen Patrick Nyamvumba was president, army chief of staff/Land forces – Lt Gen Jean-Jacques Mupenzi was present, Chief of reserved forces – Lt Gen Jacques Musemakweli was present, Airforce chief of staff – Maj Gen Emmanuel Bayingana was present, Inspector General of police – assassin Brig Gen Dan Munyuza was present as noted in my 19 October 19 post, the director of National Intelligence and Security Services – Maj Gen Joseph Nzabamwita was present and the head of presidential guard – the real Vice president – Brig Gen Willy Rwagasana was present.
According to my source, topics of this meeting which took four hours was based on Rwanda – Uganda relationship, the security tensions between the two countries, security situation in the region, the current security threats against the satanic regime and why the security code should be raised to red, meaning all security apparatus should be 24/7 alert and on standby.
In this meeting, the potato enclave's brutal dictactor – criminal Paul Kagame talked his usual theme of RNC and Gen Kayumba Nyamwasa, he complained to his house boy Generals on what he refers these days as Kiruhura boys.
Criminal Paul Kagame told his house boy Generals how Kiruhura boys have always hated him since the NRA's liberation struggle, "some of these men and others who have died have always had issues with me since our days in Musituni, but what I am wondering it is these young men whom I have never met also having issues with me. I need to travel to Kiruhura and repent for whatever sin I may cause there," criminal Paul Kagame lamented to his Generals, as the house boy Generals laughed.
According to the source, criminal Paul Kagame further lamented to his house boy Generals, "just take a look at Steven Sabiiti, that boy joined the army when I was already in Rwanda as a Vice president, but I understand the boy has big time issues with me. I said to myself maybe I did something bad to one of his family member, after inquiries I found out I have never done anything wrong to any of his family members. In fact, his relatives were friends at Ntare school and NRA. There must be anti Kagame milk in Kiruhura which is being fed to these young men."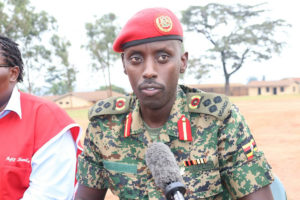 According to the source, criminal Paul Kagame spent a huge part of the meeting lamenting, complaining and sounding defiant to his house boy Generals. He asked them if the army is ready to face any challenge, and all the house boy Generals nodded in agreement. The Generals were happy with the weapons, man power numbers, level of training and preparations for war eventualities.
After the meeting, all RDF divisions and army in general, are in full war readiness. My question, why the paranoia? Criminal Paul Kagame is fighting his own shadow due to extreme paranoia.
————————————————————————–
N.B: you can follow me at – Robert Patrick Fati Gakwerere page (Facebook page), @RGakwerere (tweeter) or at my blog – rpfgakwerere.org.
However, for those in the enclave – Rwanda, the blog rpfgakwerere.org was blocked by the junta regime, it can't be accessed unless you are using a VPN.