By: Rpf Gakwerere
Under the satanic regime of dictator Paul Kagame, rituals and policies of kidnappings, torture, incarcerations and killings are always constant. On the night of 22 November 19, the brutal regime of dictator Paul Kagame eliminated through strangulation Joy Agaba, the young sister of former NRA and Rwandan freedom fighter Gen Fred Rwigyema. Strangulation is a well known modus operandi of criminal Paul Kagame's DMI thugs.
The assassination of Joy Agaba was sanctioned by the brutal dictator after being informed of her constant whining about her brother's – Gen Fred Rwigema's brutal assassination by criminal Paul Kagame.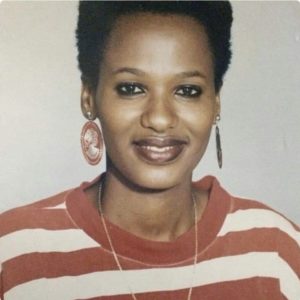 Without doubts, criminal Paul Kagame and his cohorts will one day pay for the blood of millions of people they have brutally killed.
RIP JOY AGABA.