By: Rpf Gakwerere
Today, it is exactly a year since Rwanda's famous model, Alexia Mupende was brutally assassinated under direct orders of brutal dictator – criminal Paul Kagame with the support of Jeannette Kagame Gasana and their daughter Ange Kagame who is currently treating depression.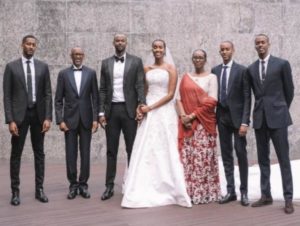 Alexia Mupende was a former girlfriend to Bertrand Ndengeyingoma the current husband to Ange Kagame. This past relationship between model Alexia Mupende and Bertrand Ndengeyingoma always played in the mind of insecure Ange Kagame who was deeply in love of handsome Bertrand Ndengeyingoma.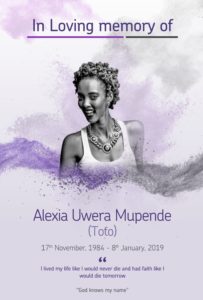 An insecure princess of the potato enclave with the help of her mother Jeannette Kagame Gasana who was behind the arranged marriage between her daughter – Ange Kagame and Bertrand Ndengeyingoma convinced a bloodthirsty dictator to eliminate an innocent person. And on 8th January 19, Innocent Model Alexia Mupende was brutally eliminated because of a past relationship with Bertrand Ndengeyingoma.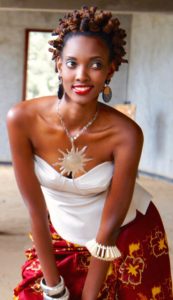 Innocent Alexia Mupende was brutally assassinated in order to appease an insecure princess before her marriage. As long as model Alexia Mupende was still alive, the princess of the potato enclave (Rwanda) would always fill insecure, thus the family went on with the option they know very well, killing of innocent people. Is Ange Kagame now happily in marriage? Ignore the edited photos they splash around showing happily married couples…..trust, taking blood of innocent people has an effect.
During her eulogy, Alexia Mupende's mother noted, "we know who killed our daughter, the version of the house boy isn't true at all, with time, those who killed our daughter will be punished by justice." Like millions of citizens in the great Lakes Region, they are still waiting for justice against human rights atrocities committed by criminal Paul Kagame and his satanic regime.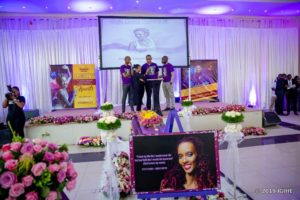 We all remember the version that the satanic system ruling the potato enclave sold.
R.I.P Alexia Mupende
—————————————————————————————————————————
N.B: you can follow me at – Robert Patrick Fati Gakwerere page (Facebook page), @RGakwerere (tweeter) or at my blog – rpfgakwerere.org.
However, for those in the enclave – Rwanda, the blog rpfgakwerere.org was blocked by the junta regime, it can't be accessed unless you are using a VPN.