By: Rpf Gakwerere
How do people blacklisted by Criminal Paul Kagame and his satanic regime still use Ethiopian airways or go through Addis Ababa bole international airport for transits? Are oppressed Rwandans in diaspora all that naive? Or they don't know the type of a terrorist regime they are facing? Addis Ababa bole international airport and Nairobi's Jomo Kenyatta International Airport are DMI affiliated airports with Rwanda Directorate of Military Intelligence informers.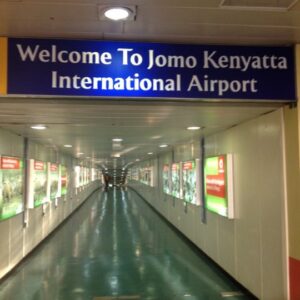 Oppressed and enslaved Rwandans should inquire with pro democracy campaigner and social – economic activist Diane Rwigara on how she was returned back to Rwanda by Ethiopian authority while on her way to Brussels, Belgium. At Addis Ababa airport, during her flight to Brussels, Belgium, Diana Rwigara was returned back to Rwanda by Ethiopian authorities after a mere call from Rwanda's security services to Ethiopia's security services.
In Diane Rwigara's case, the brutal regime had allowed her to leave the country, but mid-way after the flight, the satanic system changed their mind and straight away contacted Ethiopian airport authorities to stop her from continuing with her flight to Belgium. Without Rwanda's international arrest warrant against her, without any single crime committed in Rwanda, the Ethiopian authority apprehended Diane Rwigara as she got off from the plane during her transit in Addis Ababa, on her way to Brussels, Belgium. And she was put on a next plane back to Rwanda.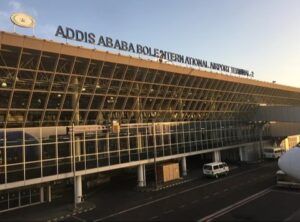 Pro – democracy campaigner Diane Rwigara was travelling on a Belgium passport and no single arrest warrant had ever been issued on her names, Diana Rwigara was forcefully put on a Rwanda bound plane by Ethiopian authority on mere instruction from Rwanda. On her forcefully return to Rwanda, her luggages that contained a personal computer and documents were confiscated by the bloodthirsty junta regime. This act by the junta regime hardened her resolve to join politics, and embraced social economic activism.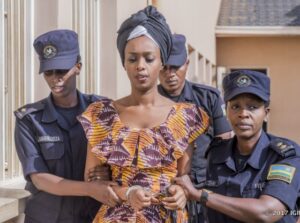 Addis Ababa bole airport is a kidnapping ground for  Rwanda's Directorate of Military Intelligence (DMI), Ethiopian authority doesn't follow any legal procedure in cases concerning those blacklisted by Rwanda's satanic regime. Unfortunately, blacklisted naive Rwandans still use Addis Ababa or Nairobi airports on their travels.
A note to Rwandan dissidents in diaspora, use Addis Ababa bole international airport or Nairobi's Jomo Kenyatta International airport at your own risk.