By: Rpf Gakwerere
Brig Gen Dan Munyuza's right hand man, CP Egide Ruzigamanzi was in charge of DMI operative thugs that kidnapped Jackie Umuhoza on the early hours (2:00 AM) of 27th November 2019.
CP Egide Ruzigamanzi is a well known human rights abuser within criminal Paul Kagame's intelligence networks. His brutal, and a master in human torture mechanisms, with blood of innocent people in his hands.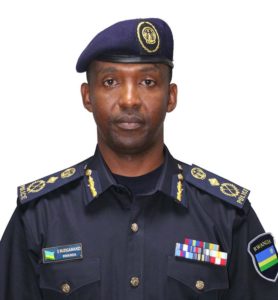 Burundian born CP Egide Ruzigamanzi is nicknamed as "Afande Damu" within criminal Paul Kagame's intelligence circle.
—————————————————————————————————————————
N.B: you can follow me at – Robert Patrick Fati Gakwerere page (Facebook page), @RGakwerere (tweeter) or at my blog – rpfgakwerere.org.
However, for those in the enclave – Rwanda, the blog rpfgakwerere.org was blocked by the junta regime, it can't be accessed unless you are using a VPN.