BY: Rpf Gakwerere
Several sources within the potato enclave's security apparatus have informed me the true reasons behind Jackie Umuhoza's kidnapping and incarceration on 27th Nov 19 by operatives led by a notorious assassin – CP Egide Ruzigamanzi under the direct supervision of his boss assassin Brig Gen Dan Munyuza's office.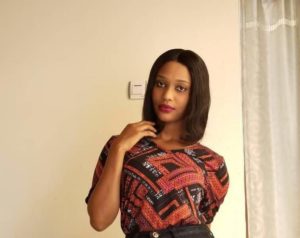 Sources within criminal Paul Kagame's security apparatus noted to me, "There is a single reason why Jackie is still incarcerated while her sisters are free with supervised surveillance. Dan didn't order the arrest of Jackie because is a spy, Dan knows very well that Jackie isn't a spy. And Dan didn't arrest Jackie because of allegations against his father. Jackie was arrested because of crossing the line…………" Details later on!
Dear oppressed, enslaved, starving and unemployed Rwandans; information behind the kidnapping, incarceration and torture against Jackie Umuhoza landed few hours on my desk.
Like many evil things happening within the potato enclave, the information behind the kidnapping, incarceration and torture of Miss Jackie Umuhoza is totally saddening, one starts wondering the mental stability of members of the satanic system ruling the potato enclave. Shocking!
Dear oppressed, enslaved, starving and unemployed Rwandans, Assassin Brig Gen Dan Munyuza wants blood on any family member of Bishop Deo Nyirigira, a person that Dan Munyuza wanted dead since the late 90s.
FLASHBACK: HOW ASSASSIN DAN MUNYUZA HAS PERSECUTED CHILDREN OF BISHOP DEO NYIRIGIRA.
In few hours time, I will be sharing detailed information on why Miss Jackie Umuhoza was kidnapped, currently being incarcerated and tortured by men answerable to Brig Gen Dan Munyuza. What did Brig Gen Dan Munyuza feed his boss – criminal Paul Kagame before being given an approval to arrest Miss Jackie Umuhoza? All this info coming up later.
—————————————————————————————————————————
N.B: you can follow me at – Robert Patrick Fati Gakwerere page (Facebook page), @RGakwerere (tweeter) or at my blog – rpfgakwerere.org.
However, for those in the enclave – Rwanda, the blog rpfgakwerere.org was blocked by the junta regime, it can't be accessed unless you are using a VPN.