By: Rpf Gakwerere
This case of an innocent Congolese who is being incarcerated in Rwanda, after he was kidnapped in Uganda by DMI on 8th April 15, has taken me to the highlands of Minembwe Southern Kivu, the land of criminal Paul Kagame – Rwanda to the pearl of Africa – Uganda.
The case of Rwema Gendarme didn't not start this decade, it has been a long protracted war of human harassment, intimidation, kidnapping and incarceration.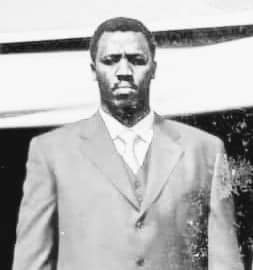 Before the 1st DR Congo war, between 1996 – 1997, a war which was waged to remove dictator Mobutu, Rwanda clandestinely sent a military helicopter to pick the king of Banyamulenge in Minembwe, South Kivu to Rwanda. During this time, the cultural King of Banyamulenge was Vedaste Karojo Sunzu, the father of Rwema Gendarme.
King Vedaste Karojo Sunzu was brought to Kigali, where he was stack on a week long meeting with criminal Paul Kagame, and he was being educated on war wich was about to start, a war against dictator Mobutu. Criminal Paul Kagame convinced him that once he goes back, he ought to convince his people to move to Rwanda because the war would partly start in Mulenge – Minembwe highlands.
The cultural King of Banyamulenge – Vedaste Karojo Sunzu, spent a week listening to how the junta regime was planning to bring havoc and plunder to his homeland most especially his community and ancestral lands.
King Vedaste Karojo Sunzu refused to accept this project, a project of uprooting Banyamulenge from a land which they have settled for more than 300 years; he totally refused to accept the dark project. The traditional leader – Vedaste Karojo Sunzu noted, "we are cattle keepers, we cannot survive in Rwanda at all and we are not Banyarwanda." And this left criminal Paul Kagame unhappy.
While criminal Paul Kagame was convincing the cultural King of Banyamulenge – Vedaste Karojo Sunzu to tell his people to move to Rwanda, at the same time, in Rwanda, military leaders were moving around, meeting few Banyamulenge families who were living in Rwanda at that time. And telling them to tell their families, friends and relatives in South Kivu to start migrating to Rwanda. But these military officers met stiff resistance from these groups of Banyamulenge in Kigali who forthrightly refused to accept this dark project.
As the traditional leader – Vadeste Karojo Sunzu assured Criminal Paul Kagame that he would never convince his people to leave their country and go to Rwanda, this left an over lasting hatred against Banyamulenge by Criminal Paul Kagame. It was from these early days that criminal Paul Kagame started labelling Banyamulenge as big headed, noting to his then senior commanders, "lets start the war, if they die, let them die." But since Vadeste Karojo Sunzu was old, criminal Paul Kagame left him to return to DR Congo, and instead  turned to his son, Rwema Gendarme.
A clandestine delegation was sent to convince Rwema Gendarme on the war which was soon starting and the need for banyamulenge people to start migrating to Rwanda, criminal Paul Kagame assumed since Rwema Gendarme was young, he would accept his project. Like his father, he said no and told this delegation that he stands by his father's decisions in this matter.
Saying no to criminal Paul Kagame and his dark project was the beginning of Rwema Gendarme to enter in criminal Paul Kagame's black book. A road that has led an innocent Congolese person to the eventual misery of kidnapping, incarceration and psychological torture at the hands of criminal Paul Kagame. As I post this, Mzee Rwema Gendarme is sick and in need of medical attention. His captors aren't granting him any medical assistance or allow him to see a medical practitioner.
TO BE CONTINUED.