By: Rpf Gakwerere
2020; who will be the next president of Burundi after the 2020 presidential elections? President Peter Nkurunziza has told Burundians in different platforms that he won't be coming back, and his not a person willing to change presidential limits within Burundian constitution. President Peter Nkurunziza has categorically ruled himself out.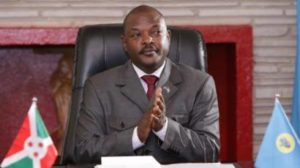 Security Minister Alain Guillaume Bunyoni has been one of the dozens who have been taunted as President Peter Nkurunziza's replacement as flag bearer of the ruling party, CNDD FDD.
However, on 31st December 19, Alain Guillaume Bunyoni was promoted with the highest police rank, Burundi follows the french military or police ranking system. Minister Alain Guillaume Bunyoni was promoted from CPC (Commissaire de Police Chef) to a CPG (Commissaire de Police Général) which is equivalent to a four star General in the army.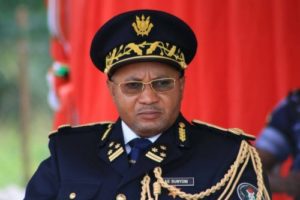 Burundian constitution doesn't allow serving security personnel to stand for the highest office – the presidency. The promotion of Alain Guillaume Bunyoni within Burundi's police makes him unlikely candidate for 2020 presidential elections unless he resigns from the police force or asks for retirement, and this retirement granted.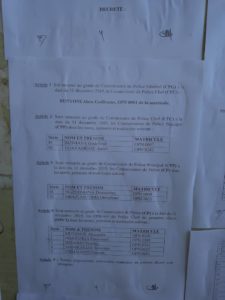 Back to my initial question, who will be the ruling party, CNDD – FDD presidential flag bearer in 2020 presidential elections?
—————————————————————————————————————————
N.B: you can follow me at – Robert Patrick Fati Gakwerere page (Facebook page), @RGakwerere (tweeter) or at my blog – rpfgakwerere.org.
However, for those in the enclave – Rwanda, the blog rpfgakwerere.org was blocked by the junta regime, it can't be accessed unless you are using a VPN.