By: Rpf Gakwerere
On Wednesday, November 11, 2020, dictator Paul Kagame officially unveiled a new financial body (corporation) to promote Rwanda, specifically Kigali into a financial hub. The most interesting development with this grand circus was the appointment of French man of Ivorian origin Tidjane Tiam as head of this "grand plan" of turning Kigali into a financial hub.
Tidjane Tiam is a former Chief Executive Officer of Swiss bank – Credit Suisse, and he was sacked early this year, by the bank for unethical behaviours. His unethical behaviours sent shockwaves within Switzerland's banking community.
As Credit Suisse chief executive, Tidjane Thiam, was unceremoniously ousted from his position in the wake of a saga involving corporate espionage, car chase, personal vendettas against his co – workers and failing to achieve basic targets set for him by the Bank's Executive board and shareholders.
https://www.google.com/amp/s/amp.theguardian.com/business/2020/feb/07/credit-suisse-chief-tidjane-thiam-ousted-after-spying-scandal
Due to his unethical behaviours at Credit Suisse bank, Tidjane Thiam was unhireable within developed country's banking community, thus, selling his services to Rwanda's dictator, who is known for laundering plundered wealth around the world in different financial safe heavens.
Criminal Paul Kagame first met Tidjane Thiam in 2016, in Davos, Switzerland, during the annual Davos World Economic Forum. And their friendship developed, with Tidjane Thiam visiting Rwanda on several occasions under the invitation of criminal Paul Kagame, slowly becoming Paul Kagame's personal financial advisor.
The main purpose of Rwanda Finance Limited, isn't turning Rwanda, especially Kigali into a financial hub, but to launder dictator Paul Kagame's ill gotten wealth. With continuous plundering of both Rwanda and DR Congo, dictator Paul Kagame wants money laundering cover,  and Rwanda Finance Limited will lender that cover with the support of Rwanda's unregulated mafia banking system that is exclusively controlled by the Kagame family.
For example, for Johnsbourgh to become Africa's financial hub, there were basic things that the city of Johannesburg did in order to turn into a financial hub, 1) Heavily invested in infrastructure i.e transport, broadband, housing, health, education..2) Johannesburg, and South Africa's financial system is well and independently regulated 3) Well trained and experienced human capital 4) trusted independent judicial system 5) liberal trading regulations that are compatible to international standards 6) The city of Johannesburg and respective South African governments invested heavily on innovation and industrialisation 7) attractive investment opportunities for  financial investors….etc; Johannesburg didn't become a financial hub based on illusions, and currebtly, Dar es Salaam is taking the Johannesburg route, and soon it will be competing with Nairobi.
There is no single indicator that can drive Kigali into turning a financial hub, obviously, Rwanda Finance Limited is going to front dictator Paul Kagame's money laundering operations rather than developing Kigali into an international financial centre.
Rwanda Finance Limited Board of directors as appointed by dictator Paul Kagame.
1) Tidjane Thiam, board Chairman, a French man of a ivorian origin, as noted above, Tidjane Thiam was unceremoniously sacked from Credit Suisse bank. He was currently jobless – unemployed.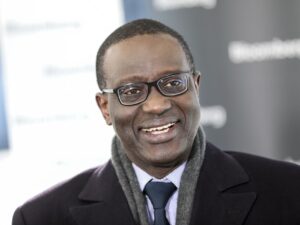 2) Diko Jacob Mukete, board Vice Chairperson, a Cameroonian and former country representative of The African Development Bank in Rwanda. Diko Jacob Mukete was currently unemployed – jobless.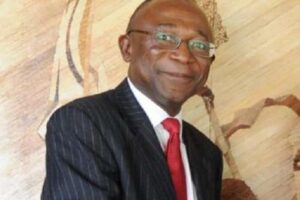 3) Liban Soleman Abdi, board member, a French of Gabonese origin, and a personal friend to criminal Paul Kagame's son, Ivan Cyomoro Kagame. Liban Soleman Abdi was a political enforcer in President Ali Bongo Ondimba's government until he was sacked for corruption and professional misconduct. As Chief of Cabinet to the President of Gabon – Ali Bongo Ondimba's office, and Chairman of Gabon National Investment Promotion Agency; Liban Soleman Abdi was known for corruption, political intrigue, ruthlessness and extravagant lifestyle. He was the Ines Mpambara of Gabon until he was unceremoniously sacked by the president of Gabon, Ali Bongo Ondimba. Through extravagance lifestyle, Liban Soleman Abdi met Ivan Cyomoro Kagame and they became friends, it was Ivan Cyomoro Kagame who introduced him to his father. When he became unemployed after his sacking in Gabon, in 2019, criminal Paul Kagame appointed him as a board member of Rwanda Development Board (RDB), and now, a board member of Kagame's money laundering body, Rwanda Finance Limited.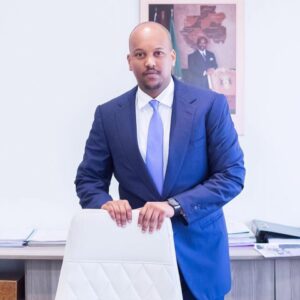 4) Louise Kanyonga, board member, she is the Chief Strategy and Compliance Officer at Rwanda Development Board. She once worked as Rwanda's Registrar General.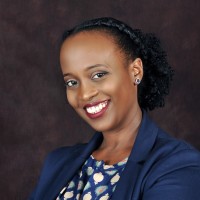 5) Alice Ntamitondero, board member, she is a  Division Manager of Rwanda Natural Resources Authority.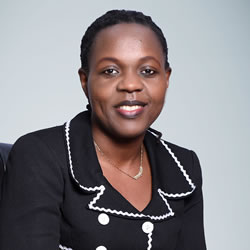 6) Umulinga Karangwa, board member, she is Chief Executive and Founder of Africa Nziza Investment Advisory.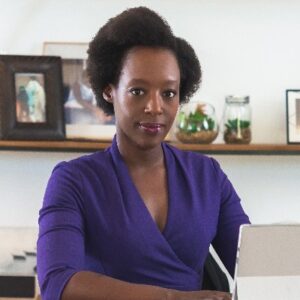 7) Julien Kavaruganda, board member,  he is a sitting President of the Rwanda Bar Association and Board member of the East African Law Society.  He also a  the board member of criminal Paul Kagame's owned bank, Bank of Kigali.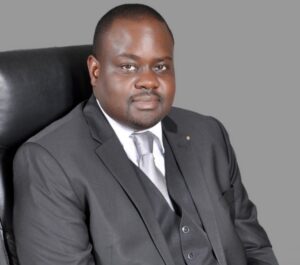 ————————————————————————————————————
N.B: you can follow me at – Robert Patrick Fati Gakwerere page (Facebook page), @RGakwerere (tweeter) or at my blog – rpfgakwerere.org.
However, for those in the enclave – Rwanda, the blog rpfgakwerere.org was blocked by the junta regime, it can't be accessed unless you are using VPN.