By: Rpf Gakwerere
Major General Delphin Kahimbi, deputy chief of staff of The Armed Forces of the Democratic Republic of the Congo (French: Forces armées de la république démocratique du Congo [FARDC] in charge of military intelligence, died on Friday 28 February, 2020.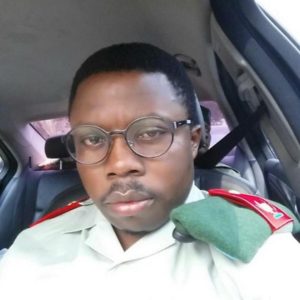 Major General Delphin Kahimbi a native of Kalehe from Bahande clan in South Kivu, DR Congo. He has been an ally of president Joseph Kabila since 1996, a working relationship which started from the rebellion of Alliance of Democratic Forces for the Liberation of Congo-Zaire (AFDL or ADFLC) which was led by Mzee Laurent-Désiré Kabila.
During the CNDP rebellion of Gen Laurent Nkunda and M23 rebellion of Gen Sultan Makenga, President Joseph Kabila appointed him as FARDC's head of Military Intelligence/G2 in North Kivu and South Kivu reporting directly to president Joseph Kabila. For years, Criminal Paul Kagame's satanic regime had always accused Maj Gen Delphin Kahimbi of having close relationship with FDLR, and between 2011 to 2013, Kigali always requested Kinshasa to relocate Maj Gen Delphin Kahimbi far away from Eastern DR Congo, the way they redeployed Gen Patrick Masunzu away from Eastern DR Congo.
In 2009, Maj Gen Delphin Kahimbi was second in commander in charge of Kimya 2 operations in South Kivu and second commander in charge of operations and intelligence for the 34th military region in North Kivu. During Kimya 2 military operations, human rights organisations talked and documented on humanitarian consequences of the Kimya 2 operation against the FDLR. It led to increase in the number of displaced persons in the eastern DRC, killings, looting and destruction, but also the horrific increase in sexual violence against women.
In late 2014, Maj Gen Delphin Kahimbi was appointed deputy chief of staff of the FARDC in charge of military intelligence. A position he held up to a day he was eliminated.
Since his elimination on 28 February, 2020, two contradicting statements have been released.
1) The first statement was by his wife, Brenda Kahimbi who noted that her husband died of a heart attack.
2) On March 7th, 2020, the army and DR Congo's accidental President Felix Tshisekedi said the death of the country's top army spy last month was apparently due to hanging, but both the FARDC and Felix Tshisekedi did not spell out whether the military intelligence chief had killed himself or eliminated through hanging.
Maj Gen Delphin Kahimbi died under similar circumstances as Major General Ambamba Bahuma who was assassinated through poison by Criminal Paul Kagame's DMI led operation through certain hotel in Kasese Uganda. Maj Gen Ambamba Bahuma who was the military commander of Northern Kivu had travelled to Kasese, Uganda for security meeting. Maj Gen Ambamba Bahuma was on top of DMI's blacklist due to his effectiveness in crashing criminal Paul Kagame's proxies in Northern DR Congo, i.e M23.
Before his assassination, Maj Gen Delphin Kahimbi was arrested on On Thursday February 20, 2020 by the Directorate General of Migration (DGM) when he was about to fly to South Africa and on Friday 28 February, 2020 he was dead – being eliminated. Maj Gen Delphin Kahimbi was questioned by National Intelligence Agency (ANR) about destabilising the country.
The death of Maj Gen Delphin Kahimbi is a result of different power struggles that is happening in political and military circles. Deep and dangerous political – military functionalism is boiling in DR Congo. With accidental president Felix Tshisekedi starting to enjoy power, political – military dynamics in DR Congo are slowly boiling and changing rapidly.
These internal dynamics have led to elimination of Maj Gen Dolphin Kahimbi, and on Monday, March 9, 2020, Léon Lukaku, DR Congo's head of the counter espionage service at the National Intelligence Agency (ANR) was eliminated. Prior to his elimination, Léon Lukaku had been suspended from his post as director of the ANR's counter-espionage services in February.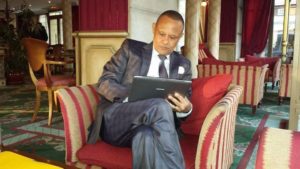 These dangerous political and military dynamics taking place in Kinshasa have also led to the arrest of another ally of former president Joseph Kabila, Maj General Kalev Mutond who was arrested on February 12, 2020. Once a powerful boss of Congolese intelligence, and a key pillar of Joseph Kabila system, now is being suspected of attempting to destabilize the regime of accidental president Felix Tshisekedi.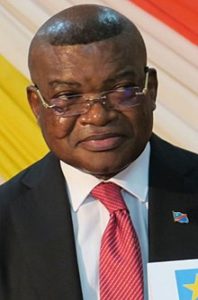 ————————————————————————————————————
N.B: you can follow me at – Robert Patrick Fati Gakwerere page (Facebook page), @RGakwerere (tweeter) or at my blog – rpfgakwerere.org.
However, for those in the enclave – Rwanda, the blog rpfgakwerere.org was blocked by the junta regime, it can't be accessed unless you are using a VPN.