Written by: Seruga Titus
The owner of leaf tobacco (U), the manufacturers of supermatch cigarettes in Uganda who is also the exiled Rwandese tycoon, Tribert Rujugiro is on a highly watch list for assassination by the government of president Paul Kagame.
The intelligence I have gathered is that, the Managing Director of leaf tobacco a one, Claude Ndahangarwa, who was a former captain in RPF, a nephew and strong confidant to tycoon Tribert Rujugiiro is Rwanda's biggest target for elimination in uganda apparently. The second is the General Manager of leaf tobacco (U) a one Mr. Alphonse Rutaysire who is also of a Rwandese origin but he is not related to the tycoon.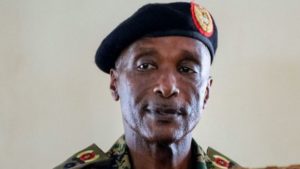 The intelligence available on my desk says that ever since Alphonse wrote and signed a memo in the New vision and Monitor disputing the false information that was written in The East African News paper, claiming that Leaf tobacco had given 15% shares to Gen Salim saleh in reciprocation of provision of security for the company. A move leaf tobacco directorships and managers thinks was a calculated propaganda to undermine the image of the President of Uganda and also give an impression that there is a relationship between The government of uganda and the Rwandan perceived enemy( The owner of leaf tobacco).
It as actually said that after this publication by Alphonse disputing the false information that was circulating, the top security in Rwanda among others the head of DMI and the National Security Agency had a meeting on the matter. In the meeting it was discussed that leaf tobacco was financially sponsoring the interahamwe rebels who are operating in Congo to stablise Kigali government.
They immediately got in touch with their police attaché here in a kampala a one Lt col Ismail Baguma and another military spy a one Mucyo to follow up and monitor the duo using their spies especially female Rwandese spies whom people claim that resides in hotels around kampala.
Gen Kaihura's Connection.
It's well known that Kale Kaihura has enjoyed a close relationship with tycoon Tribert Rujugiro. As I reported to you sometime back on this page about how the Gen was making millions of shillings from selling supermatch cigarettes (for export) in the greater Masaka region. Reliable information that I have received says that, this was an understanding between him and the tycoon in order to provide security to the company and it's managers against the regime in Rwanda and also protect them against any internal distractors. This earned Kaihura billions of shillings.
However, it should be remembered that in 2016, leaf tobacco was attacked by armed robbers at night who tactictifully disarmed all the night guards and tied them on ropes. They broke into 3 of their money safes and went with more than $200000.
A move that my intelligence tells me was planned and executed by the flying squad. It should also be noted that Kayihura (a double agent) had also given the MD and the General Manager police body guards to take care of them against any harm/kidnap from the agents of government of Rwanda. Little did they know that the IGP was a double agent. It's indeed the operation that arrested SSP Agasirwe and the rest that opened up their eyes and they have since taken back police guards since there is no any single trust with Gen Kale Kayihura and the police as force.
Finally, my confidential intelligence claims that these two managers (Claude and Alphonse) have so many Rwandan spies trailing them here in Uganda. The dictator(kagame) thinks that their stay here in Uganda is very dangerous for the stability of Rwanda since they represent the interests of Rwanda's biggest enemy(Tribert Ayabatwa Rujugiro) whom kagame thinks is also sponsoring kayumba nyamwasa against Rwanda.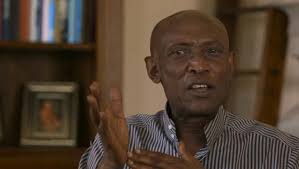 Indeed the duo have since shifted from their known residences and Claude has since shifted his family to dubai.Tribert Ayabatwa Rujugiro remains Rwanda's richest man exiled in Uganda.