By: SpyReports Ug
Its been 7years since my husband went missing within Rwanda ,I have been silent and living in fear and dispare but its high time I come out and speak about what am going through plus the torture that has been inflicted on me and my entire family.
There people with different mobile numbers that have kept on hunting me for a while and most of them must be operatives from Rwanda because they use Rwanda's mobile numbers that am going to list here:
+250780989989,
+250781546770,
+250761411793
This last one is Burundi code number which called this morning ,though I never picked because the number they call on is specifically used by only people who are attached to security.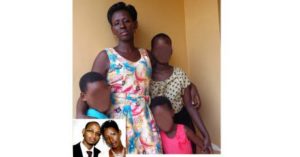 I never share these numbers with people who are not within the security circles because these numbers were given to me by security so they may keep on monitoring my safety. That's why I know it's not a common person who called.
They use different numbers to locate me, some times they call and they do not talk or when they talk they speak in a language that I do not even understand. I reported these issues to Security organs here in my country Uganda so that they are in the know.
Uganda's security has been helpful by giving me mobile security lines so that they could monitor me, however, this has not stopped these Rwandan operatives from following me and getting to know every new number that I switch to, they keep on calling in the night and morning to know where I am.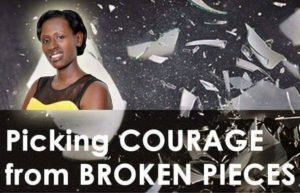 I now believe these guys work with well positioned people in Uganda's security to eliminate innocent people who have gotten to know about their weird plans of killing innocent human beings like me who have gotten to know about their killing characters to whoever disagrees with them.
Whenever I am moving around town these guys are trailing me using different boda bodas and cars. They sometimes come and stick around my gate.
I am tired and I mean am tired of this life of always running for my life. My kids keep on asking me why we keep on shifting from shelter to shelter, it's hard to explain this to them.
Fellow Ugandans, I am pressed against the wall.
I can not keep quiet because my life is in danger.
I appeal to all Ugandans out there who are in a position to help and rescue me with any kind of support or come to my rescue and save lives like mine, because I believe am not the only one.
I am tired of running and hiding.
—————————————————————————————————————————
N.B: you can follow me at – Robert Patrick Fati Gakwerere page (Facebook page), @RGakwerere (tweeter) or at my blog – rpfgakwerere.org.
However, for those in the enclave – Rwanda, the blog rpfgakwerere.org was blocked by the junta regime, it can't be accessed unless you are using a VPN.