By: Rpf Gakwerere
President Peter Nkurunziza who has been the president of Burundi will be stepping down after 15 years in office. In 2018, President Nkurunziza announced he would not stand for further presidential terms after changing Burundi's constitution.
His ruling CNDD-FDD party candidate, retired army general Evariste Ndayishimiye is expected to be the winner of the May 20, 2020, presidential, parliamentary and local elections. This past Wednesday, around 5 million voters went to the polls to elect a new president, members of National Assembly, district – county councillors.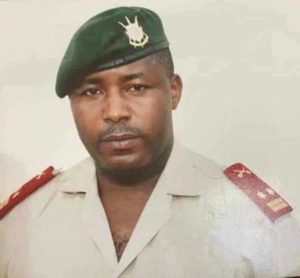 Gen Evariste Ndayishimiye, a long time close ally and friend of President Peter Nkurunziza, is currently the Secretary General of the ruling party and one of the most influential political figure in Burundi.
During the CNDD-FDD pol-military campaign, fellow combatants nicknamed him "General NEVA," General NEVA was his war name. Among his military peers, Gen Evariste Ndayishimiye is very much loved and respected.
Gen Ndayishimiye was born 1968 in central province of Gitega, the current administrative capital of Burundi.
After the brutal assassination of President Melchior Ndadaye in 1993, the first democratically elected president in Burundi history, Gen. Ndayishimiye, then a law student at the University of Burundi, survived an assassination at the University of Burundi in 1995. This is the same period the current President of Burundi, Peter Nkurunziza who was a senior lecturer at University of Burundi survived an assassination, both fled the country to Democratic Republic of Congo through crocodile infested swamps of Rusizi to join CNDD rebellion which was this time being led by Leonard Nyangoma. After joining the rebellion in 1995, he raised through the ranks and became one of the military architecture and brain behind CNDD rebellion.
Due to internal wrangles, in early 2000, CNDD rebel movement split into two rebel movements, CNDD and a new splinter group CNDD-FDD formed by Hussain Radjabu, Peter Nkurunziza, Evariste Ndayishimiye, Adolphe Nshimirimana, Alain-Guillaume Bunyoni and others.
Gen Ndayishimiye was one of the chief negotiator during Arusha peace agreement, and he was one of the top CNDD-FDD military officer that witnessed the signing of the global ceasefire with the government of Burundi in 2003, Pretoria, South Africa, under Mandela mediation, resulting in the final Arusha Peace Accord. In 2004, CNDD-FDD joined Burundi government and Évariste Ndayishimiye was appointed deputy chief of staff of the new National Defense Forces (FDN) at the rank of a Major General.
He was transferred to head the ministry of interior and public security between 2006 and 2007. In 2008, he was appointed special military advisor to President Peter Nkurunziza, becoming chief of military affairs in the President's office.
January 26, 2020, during a CNDD-FDD congress organized in Gitega, party delegates chose Évariste Ndayishimiye as presidential candidate for the just concluded presidential election which was held on May 20, 2020.
After Arusha peace accord, and being integrated in Burundian National Army (FDN) in 2005, Gen Evariste Ndayishimiye went back to finish his law degree at the University of Burundi. He fluently speaks Kirundi, French, English and Kiswahili. He is a devout Catholic Christian, married to Madame Angeline Ndayubaha, and they both have six children, two of whom are boys.
Gen Ndayishimiye's presidency will be a continuation of the current regime, and he will consolidate achievements of the current President, Peter Nkurunziza.